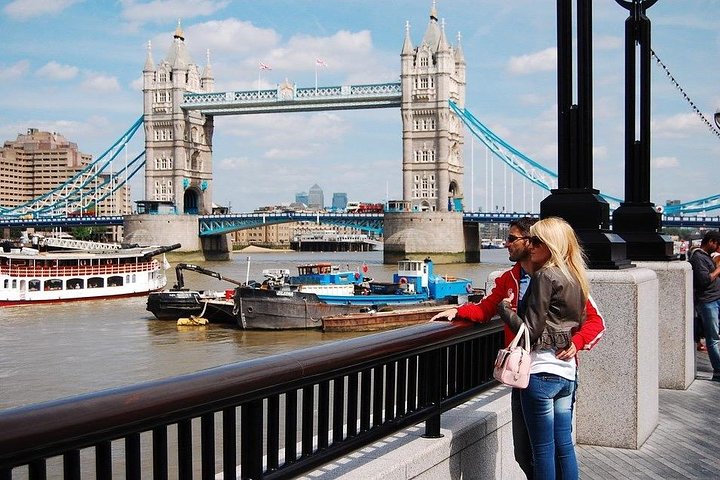 Tower Bridge
Best of London
8 hour London panoramic executive private car tour with photo stops
We begin by exploring Westminster for Buckingham Palace (guard change when available, please check with us first), Westminster Abbey, Big Ben, Parliament, the London Eye, Trafalgar Square, St James's Park, St James's Palace, Clarence House and much more. This is normally an extended stop with an hour walking tour with photo stops for the major sights**.
Then we drive to the amazing City for photo stops at St Paul's cathedral, the Tower of London and Tower Bridge**
Short lunch stop (not included).
We continue with a short drive through central London to Kensington for photo stops at the Albert Memorial, Royal Albert Hall, Natural History Museum and V&A Museum.
Short walk around Kensington Palace and its gardens to see the Diana Princess of Wales statue.
Take another short drive to Notting Hill for photo stops and some free time at nearby Portobello Market.
Complimentary pick up and drop off anywhere in central London.
A great street level tour and introduction to the whole of central London.
This experience is fully customisable.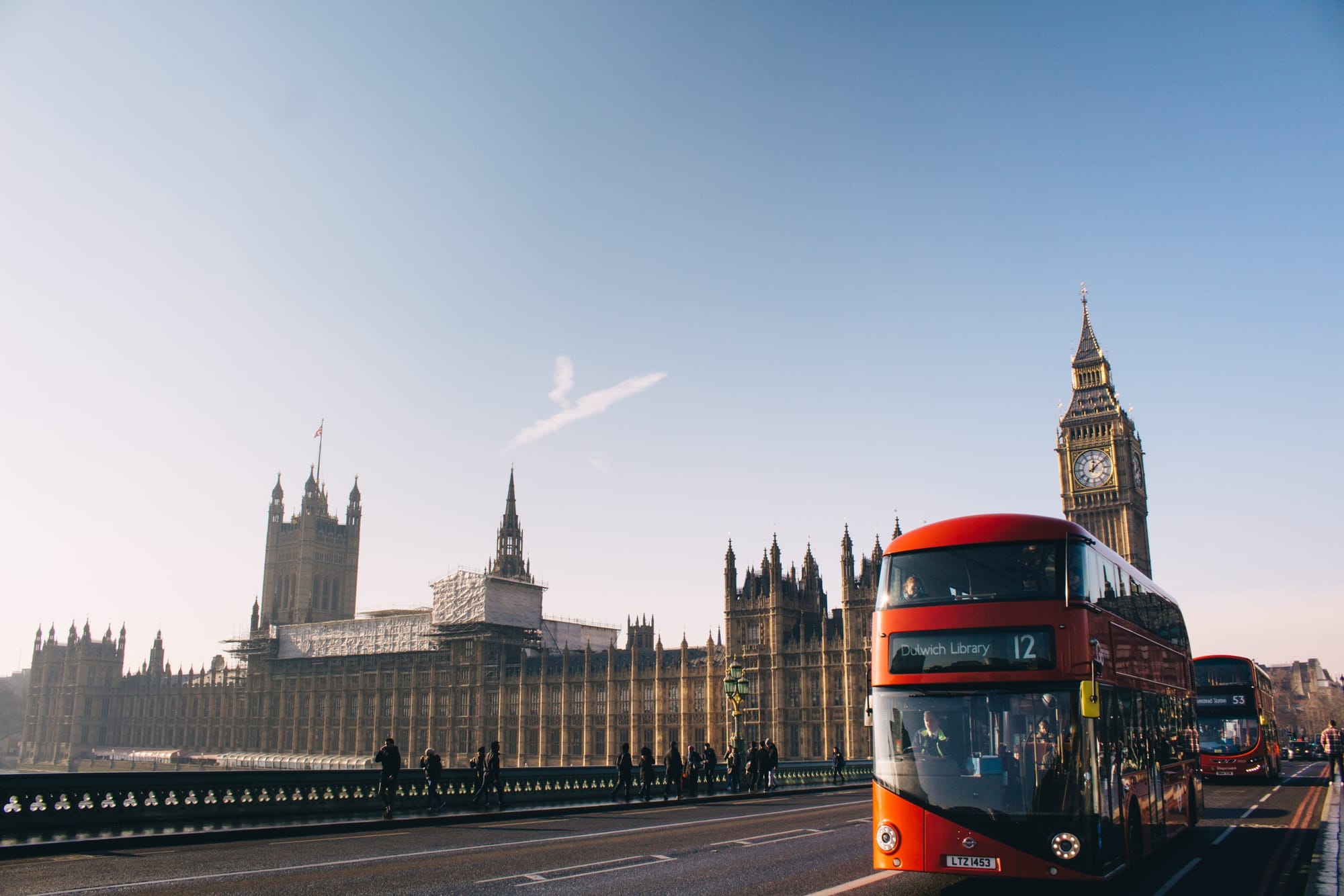 Big Ben and Parliament
Tour options
1. Knowledgable driver-guide
1-7 people in Mercedes executive vehicle with knowledgeable driver-guide: the same person does all the driving and guiding. Our best selling category.
From £790. Book here
2. Certified London Blue Badge Guide and chauffeur
1-6 people in Mercedes executive vehicle with expert official guide and chauffeur, this is our highest level of service provided by two members of staff (guide and chauffeur) for a fully guided London tour with more in-depth knowledge from London blue badge guide, less walking and more time for visits.
From £1,040. Book here
3. Professional chauffeur only
1-7 people in Mercedes executive vehicle with professional chauffeur. Luxury private transport for the more independent travellers who don't need a guide and are happy to simply have a drive around London with less commentary but with all the photo stops mentioned above.
Self-guided itinerary and info pack will be provided on request with an introduction to the venue(s), the history, the main highlights and what to see and do when you're there. If you'd like us to email you an info pack please let us know when you book this tour.
From £660. Book here
** This is a street level private car tour with walking and photo stops, we see the exterior of all the venues listed but do not enter them.
If you prefer to have a guided tour of Westminster Abbey, Buckingham Palace, Tower of London or St Paul's Cathedral take our more in depth Royal London Grand Tour.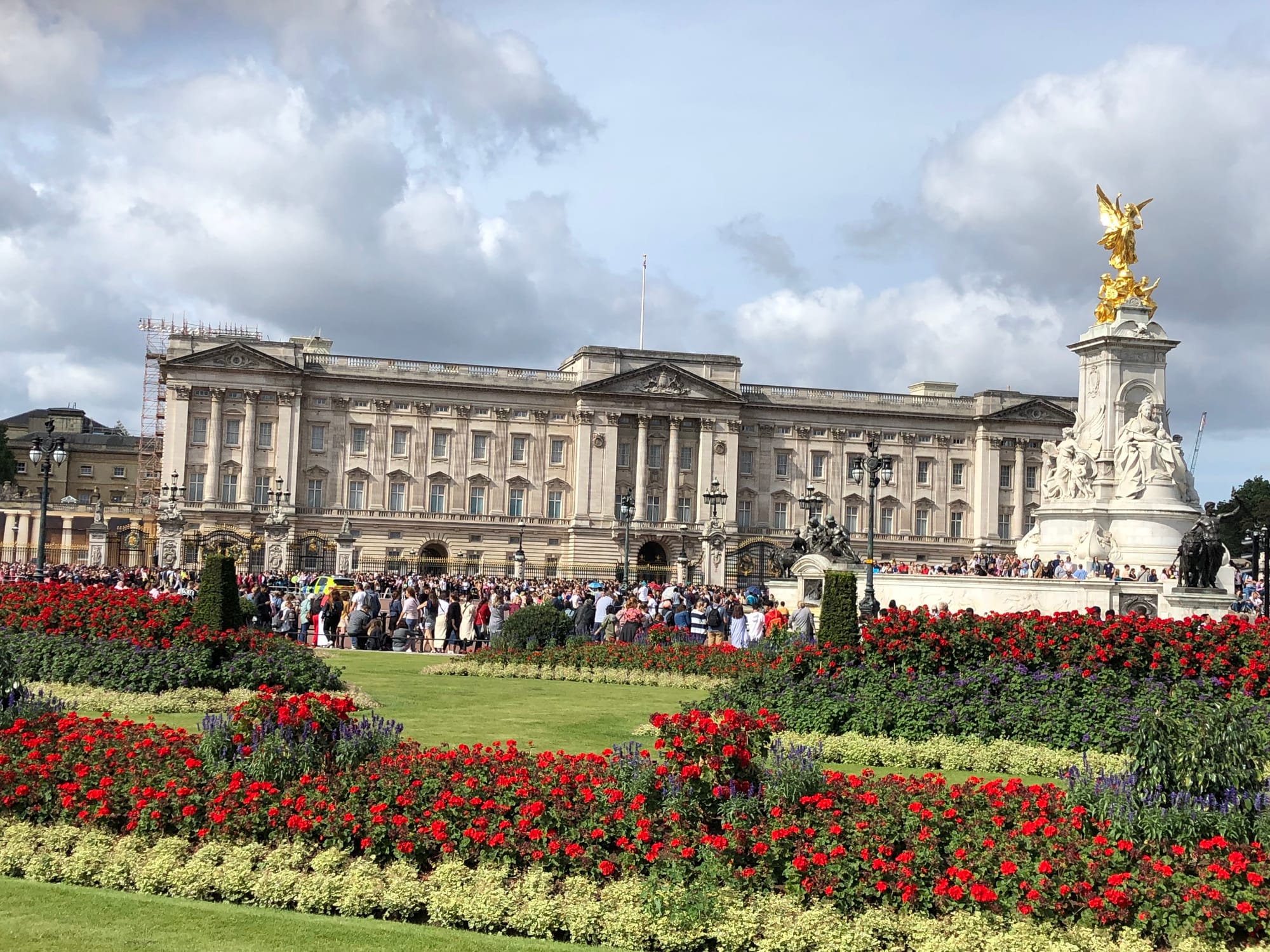 Buckingham Palace
These tours can also be done as layover tours if you have a long stopover at any London airport, port or train station. Additional price for pick up and return to airports are from:
Heathrow £125. Gatwick £150. Stansted £170. Luton £170. City airport £100.
*Entrance fees to venues are not included in our tours but can be arranged by us pre-tour upon request.
Includes: transportation with complimentary pick up and drop off at your Central London accommodation, guiding services, complimentary water and wifi onboard vehicle.
Excludes: venue tickets, meals, refreshments and gratuities.
Transfers to and from airports, ports and stations outside central London can also be arranged for a supplementary fee, please check with us.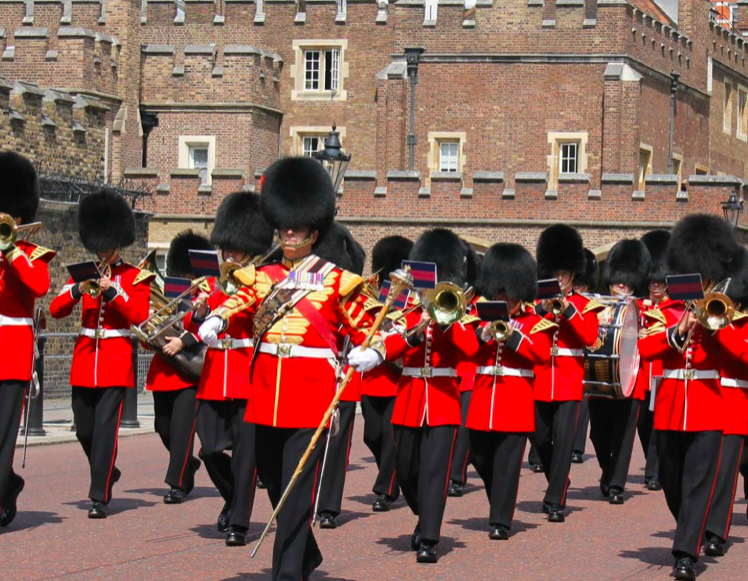 Guard Change at St James's Palace