The Sky Garden at the Walkie Talkie is easily one of London's best views and it's free! Officially known as Sky Garden at 20 Fenchurch Street, this City of London rooftop garden with its bar and restaurants offers a relaxed yet sophisticated experience with one of the best views in London.
The 38 storey, 160m or 525 foot, skyscraper designed by Rafael Viñoly first opened in 2015 and is owned by Chinese food company Lee Kum Kee, famous for their Oyster sauce. Officially nicknamed the Walkie Talkie because of its unusual shape, it was also once dubbed the Walkie Scorchie due to the fact that its concave design and reflective glass produced an intense glare and heat ray that even melted the plastics on some vehicles parked nearby. The anomaly was repaired long ago but the story has become the stuff of modern London legends.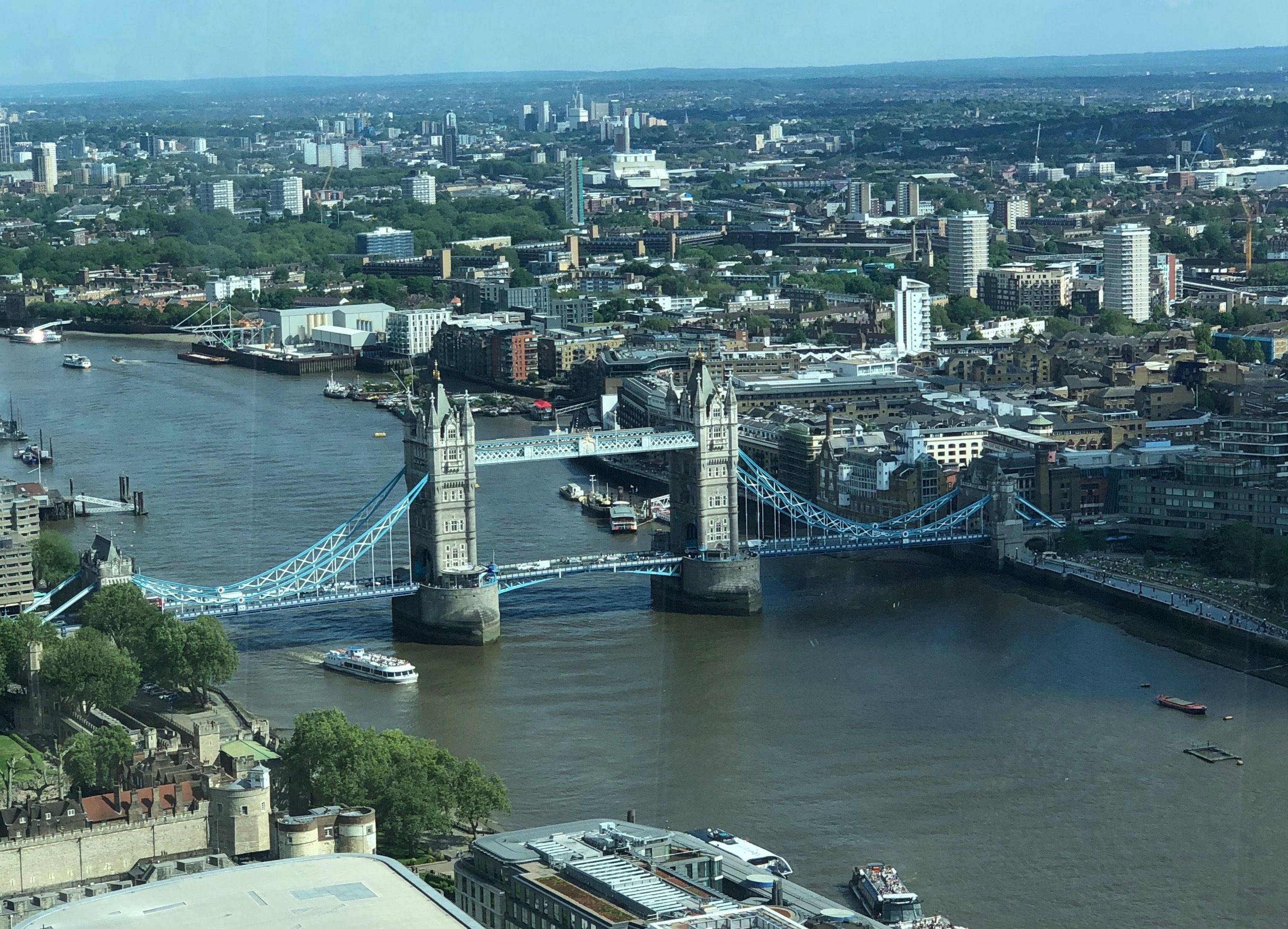 I visited the Sky Garden on a sunny weekend in June with my wife and six year old son and we thoroughly enjoyed the experience. There were quite a few other families with young children there too and although I don't think it's on the radar as a family attraction it's perfectly suitable for those with children and the staff were great with kids too. If you are visiting with children it is recommendable that you book a slot before 6.00pm as after that time the venue has more of a bar vibe better suited to cocktail sipping rather than family selfies.
The venue is also fully accessible for those with mobility issues and there was a very diverse crowd including the ever-present cool kids, Instagram models and influencers. There is also a bar that doesn't require a booking with tables available around the venue with a good selection of wines, beers, cocktails and bar snacks with views that justify the prices. You can order contact free via an app to your table and of course all the usual Covid safety protocols are in place too. For example, on the 'open air' viewing deck or when sat a table you don't need to wear a face mask but when walking around the indoor Sky Garden you do.
There are also two restaurants and a bar that offer advance bookings for tables too, I didn't try any of the restaurants but they do look fab with a price tag to match.
As any respectable Sky Garden should it also has an interesting botanical collection of flora with an array of trees, shrubs and flowers from around the globe, however, I do think the main highlight despite the venue's name is the awesome view of the City.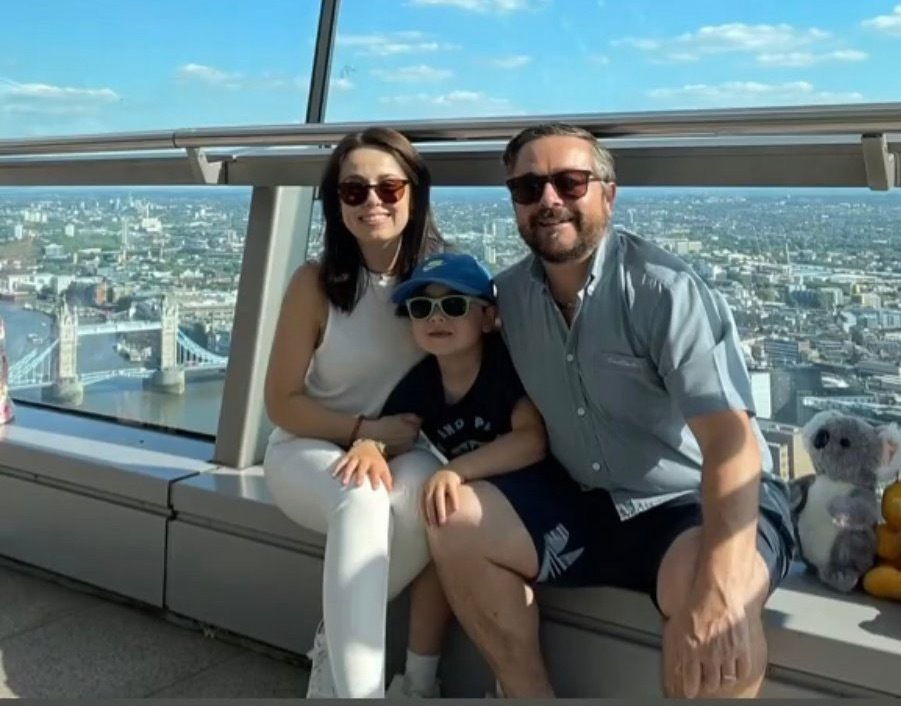 If you'd like to visit the Sky Garden although it is free you need to book your tickets online and in advance www.skygarden.london
Currently they offer admissions up to four weeks in advance and my advice is to book as early as you can to get your preferred slot for the free visits. Opening hours are Mon-Fri 09.00-6.00pm and Sat-Sun-Bank Holidays 1.00am-9.00pm.
The restaurants at the sky Garden operate a separate booking system and different timetable, which you can also see on the venues homepage (link above). Walk-ins (adults only) are available from 6.00pm depending on availability and at the discretion of the door staff for the smartly dressed (oh yes, wear your glad rags)!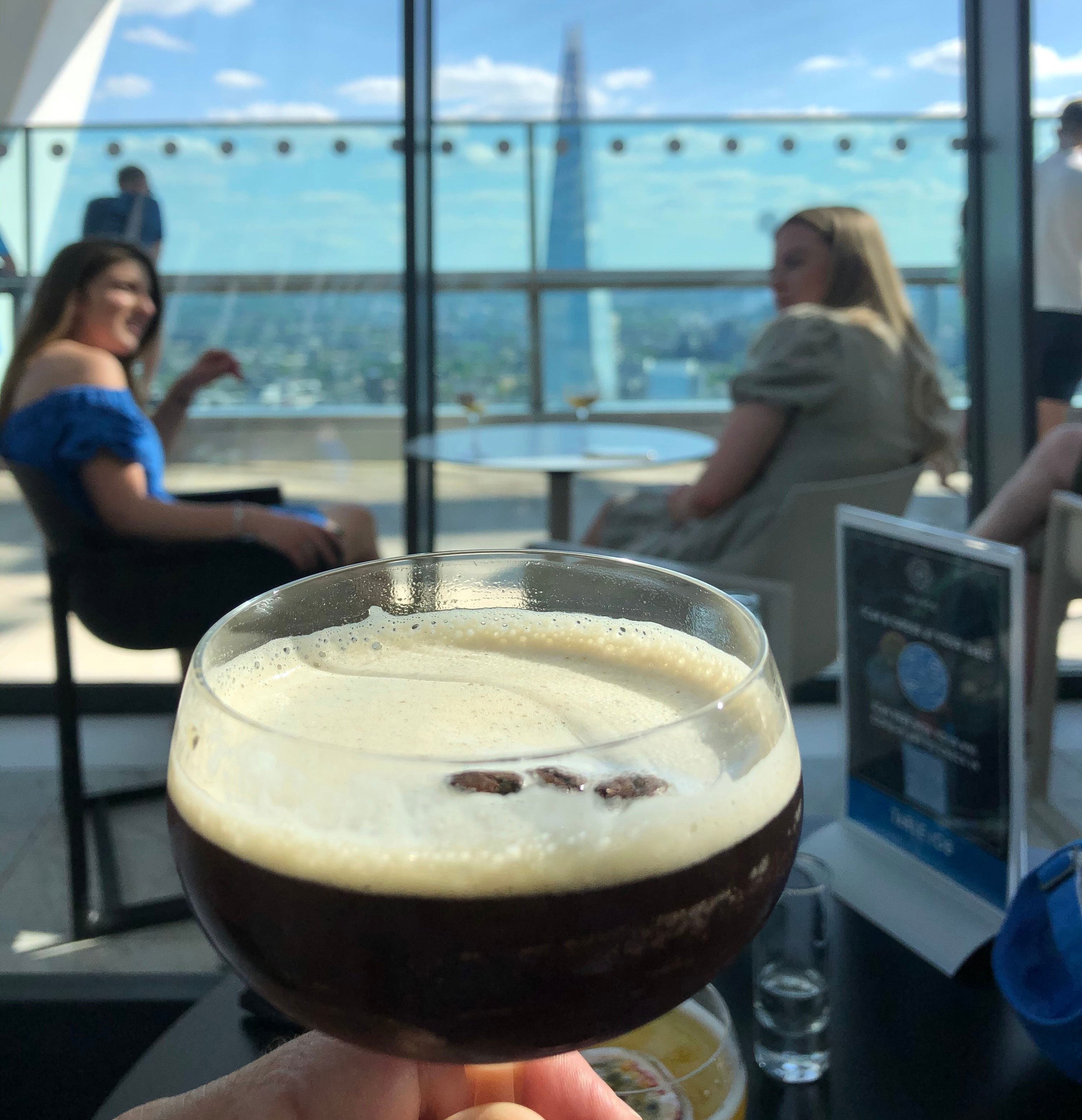 This is definitely one of my favourite London skyline views, and I've seen my fair share, such as The Shard and the London Eye which are also great. What I also really loved about this visit was the whole relaxed sophistication of the experience. The sunny weather, easy booking process, Covid secure protocol, friendliness and professionalism of the staff also made our visit very enjoyable. And did I mention it's gratis?
So make the most of the fact that unfortunately we don't have many tourists in London for the foreseeable and we have it just to ourselves! Being a tour guide this of course is heartbreaking and seeing the city and the West End almost deserted despite the slight easing of lockdown is sad but in the bid to find the proverbial silver lining my advice to locals (from anywhere in the UK) is make the most of the uncrowded city and venues. You can of course visit Sky Garden and see so much more on one of our bespoke London tours created especially for you. We can also include a visit to the Sky Garden on our Full Day Best of London Tour and our Private City of London Grand Tour. See our website www.bespokeenglandtours.com/london-tours for further details and to get in touch for further information.
Finally, if you have enjoyed this blog please like, share and subscribe to help us spread the love.