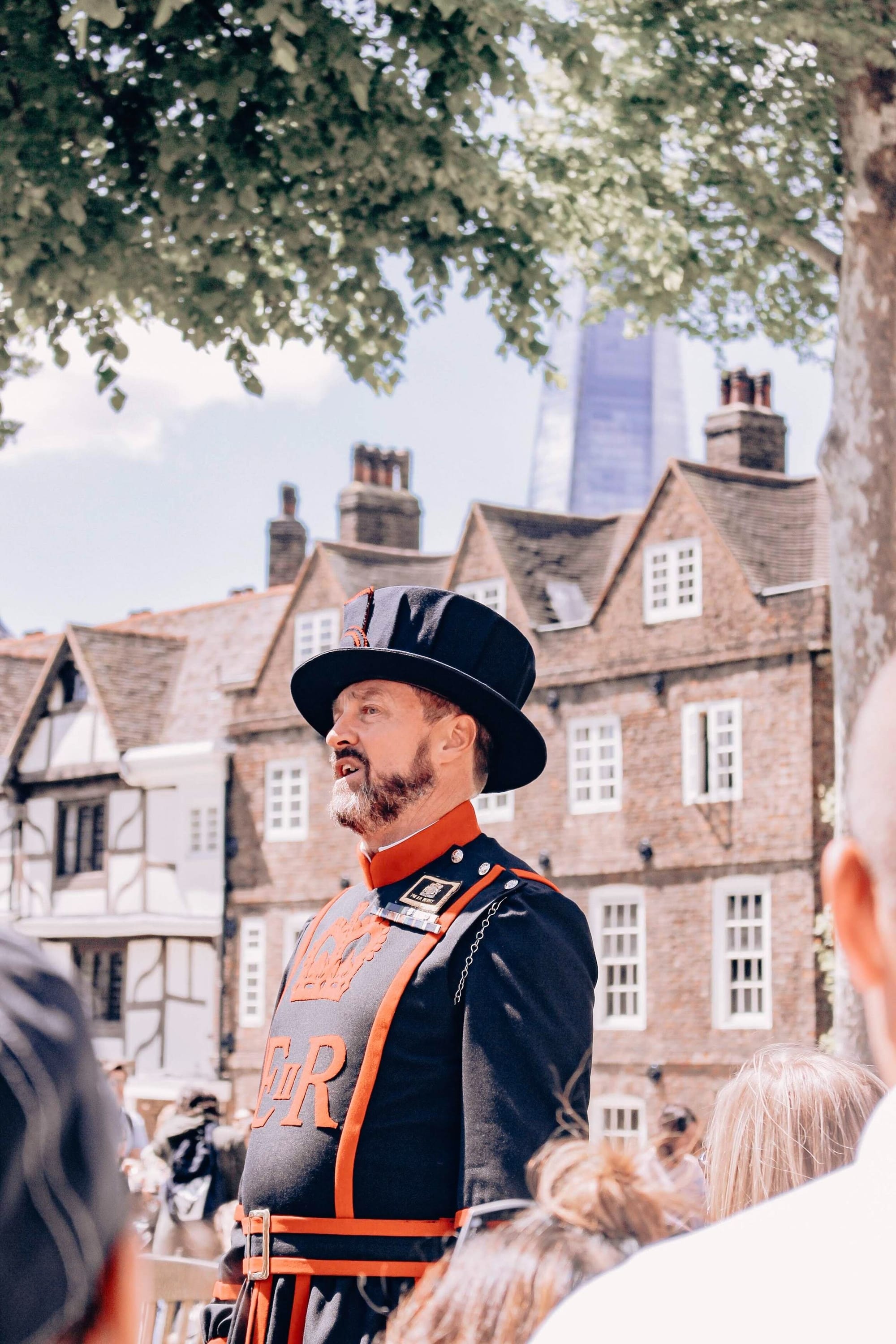 Yeoman Warder (Beefeater) at the Tower of London Tower of London, Tower Hill and Tower Bridge Private Virtual Tour

60-90 minute interactive livestream virtual tour on Zoom
Join me on Tower Hill as I attempt to go through 2000 years of English history in 60-90 minutes. We start with one of the greatest empires of all time: the Romans who founded Londinium on this site in 43 AD; we shall see parts of the defensive roman wall that still stand here today.
Our next stop is the Tower of London. For the last 1000 years the Tower has been a fortress, royal palace, prison and execution place for the VIP, royal mint, menagerie and now one of London's most visited attractions. Today it's home to the Crown Jewels, Yeoman Warders aka Beefeaters and the Ravens. Join me for a walk around the Tower of London as I try to span the millenium of English history that has happened on this site.
We'll also see, take pictures and talk about London's most iconic bridge: Tower Bridge. This tour is jam packed with history of cultures that shaped our city: Celts, Romans, Anglo-Saxons, Vikings, English, Normans, French, Spaniards and Germans. We shall unravel stories of conquerors, tyrants, murderers, lovers, executions, conspiracies, plots, opulence, decadence, legends, mystery and so much more. What's not to like?
Take a virtual livestream tour to see iconic London locations around Tower Hill, Tower of London and Tower Bridge.
HD Private virtual live stream tour delivered via Zoom: you choose the time and date that suits you and our guide will perform a high quality professional live stream from their phone to your screen(s), it's the next best thing to actually being on a real life tour.
You can invite up to another 30 devices (family, friends, your school, work colleagues... etc) to join the tour.
The tour is interactive: you can ask questions and our engaging guides will enable participation from all attendees.
This experience is fully customisable.
A buzzing Zoom experience.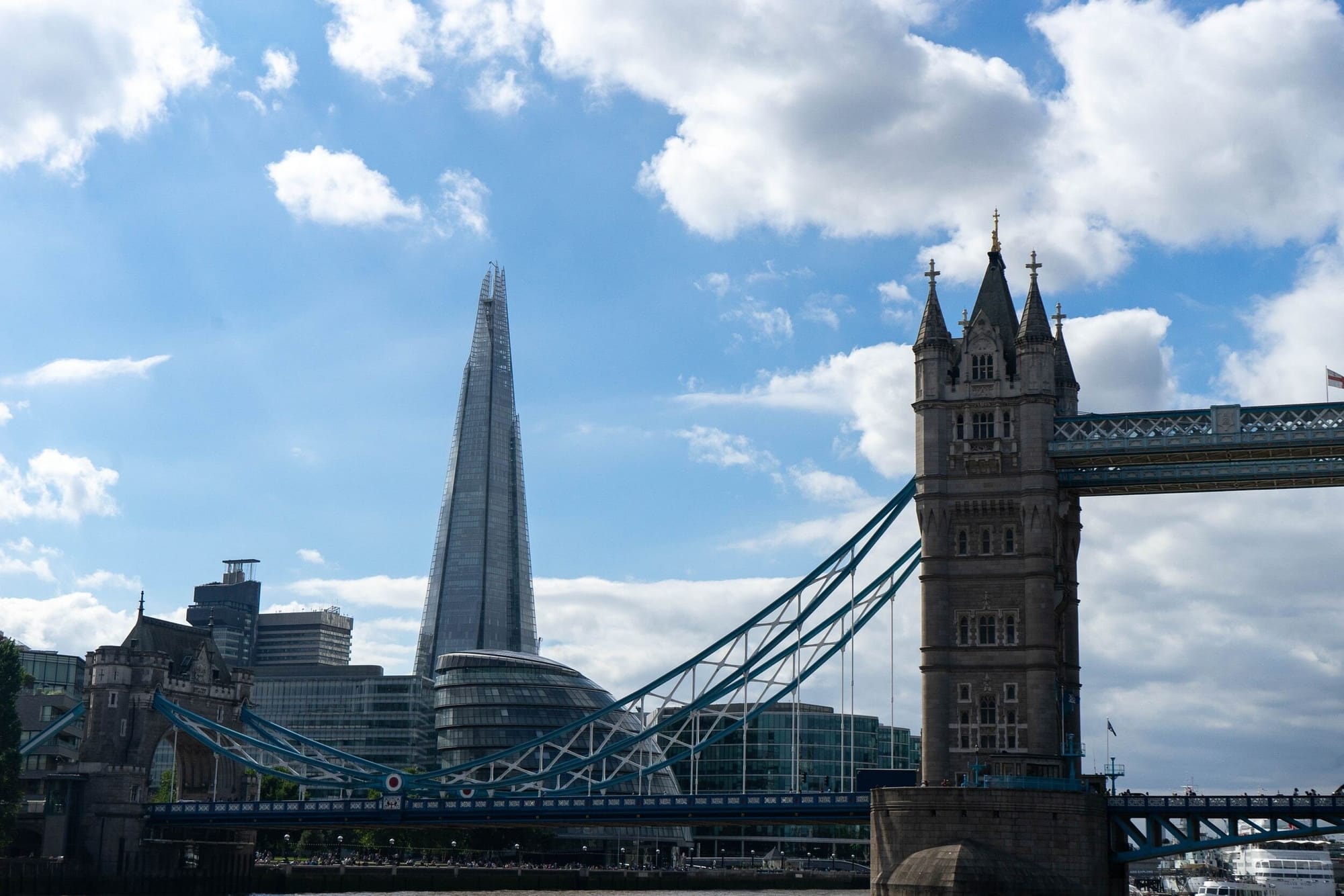 Super modern and very old architecture side-by-side
How it works
1. Choose your livestream virtual tour
2. To book or get a quote please send us an email to info@bespokeenglandtours.com or give us a call on: +442083032042 or +447877851513 (WhatsApp too) with the following details: virtual tour you'd like to take, date and time of travel you'd like and number of devices required .
*Tours are live streamed on zoom from the guides phone to your device using professional image stabiliser and microphone. HD when possible (please ask). Tours are of exterior locations and therefore subject to weather conditions and atmospheric noise.
It's the next best thing to being there in person.
Book your tour
The tour is fully customisable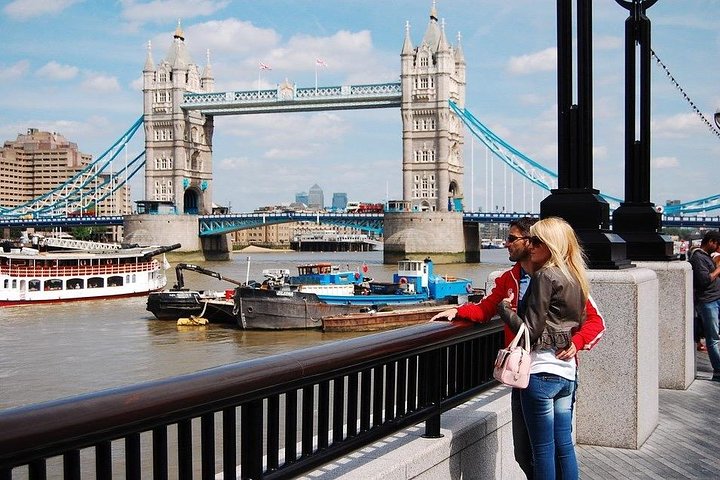 Tower Bridge