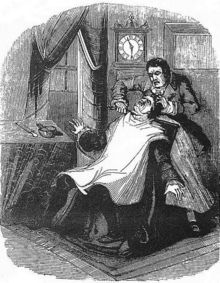 Sweeney Todd the Demon Barber of Fleet StreetSaints and Sinners From St Paul to Sweeney Todd Private Virtual Tour
60-90 minute interactive livestream virtual tour on Zoom
Join me on this livestream virtual walk around the City from St Paul's to Temple Bar. Hear about Sweeney Todd the Demon Barber of Fleet Street; the body snatchers and the resurrection men.
We'll see a few of the oldest pubs in the City tucked away in dark alleys which have had their fare share of sinners as patrons: from murderers and barristers to journalists.
For our saints we'll see St Paul's Cathedral dedicated to the patron saint of the City and a few other beautiful old Wren churches. Saint or sinner? The Lord's Prayer or stand-and-deliver which would you rather hear? Come and join me if you dare!
Take a virtual livestream tour to see iconic London locations in the City such as St Paul's, St Brides', Ye Olde Cheshire Cheese, The Tipperary, Ye Olde Cock Tavern, the Temple Bar and many more.
HD Private virtual livestream tour delivered via Zoom: you choose the time and date that suits you and our guide will perform a high quality professional live stream from their phone to your screen(s), it's the next best thing to actually being on a real life tour.
You can invite up to another 30 devices (family, friends, your school, work colleagues... etc) to join the tour.
The tour is interactive: you can ask questions and our engaging guides will enable participation from all attendees.
This experience is fully customisable.
A close shave Zoom experience.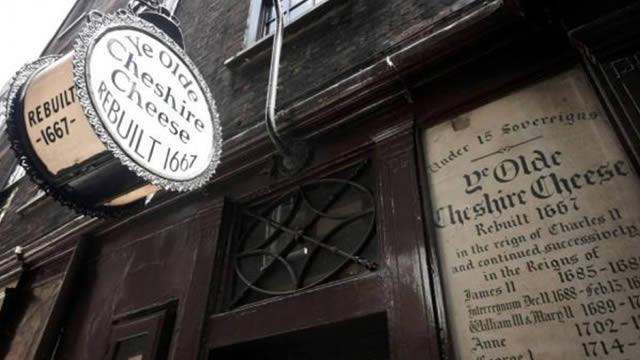 Ye Olde Cheshire Cheese Pub
How it works
1. Choose your livestream virtual tour
2. To book or get a quote please send us an email to info@bespokeenglandtours.com or give us a call on: +442083032042 or +447877851513 (WhatsApp too) with the following details: virtual tour you'd like to take, date and time of travel you'd like and number of devices required .
*Tours are live streamed on zoom from the guides phone to your device using professional image stabiliser and microphone. HD when possible (please ask). Tours are of exterior locations and therefore subject to weather conditions and atmospheric noise.
It's the next best thing to being there in person.
Book your tour
The tour is fully customisable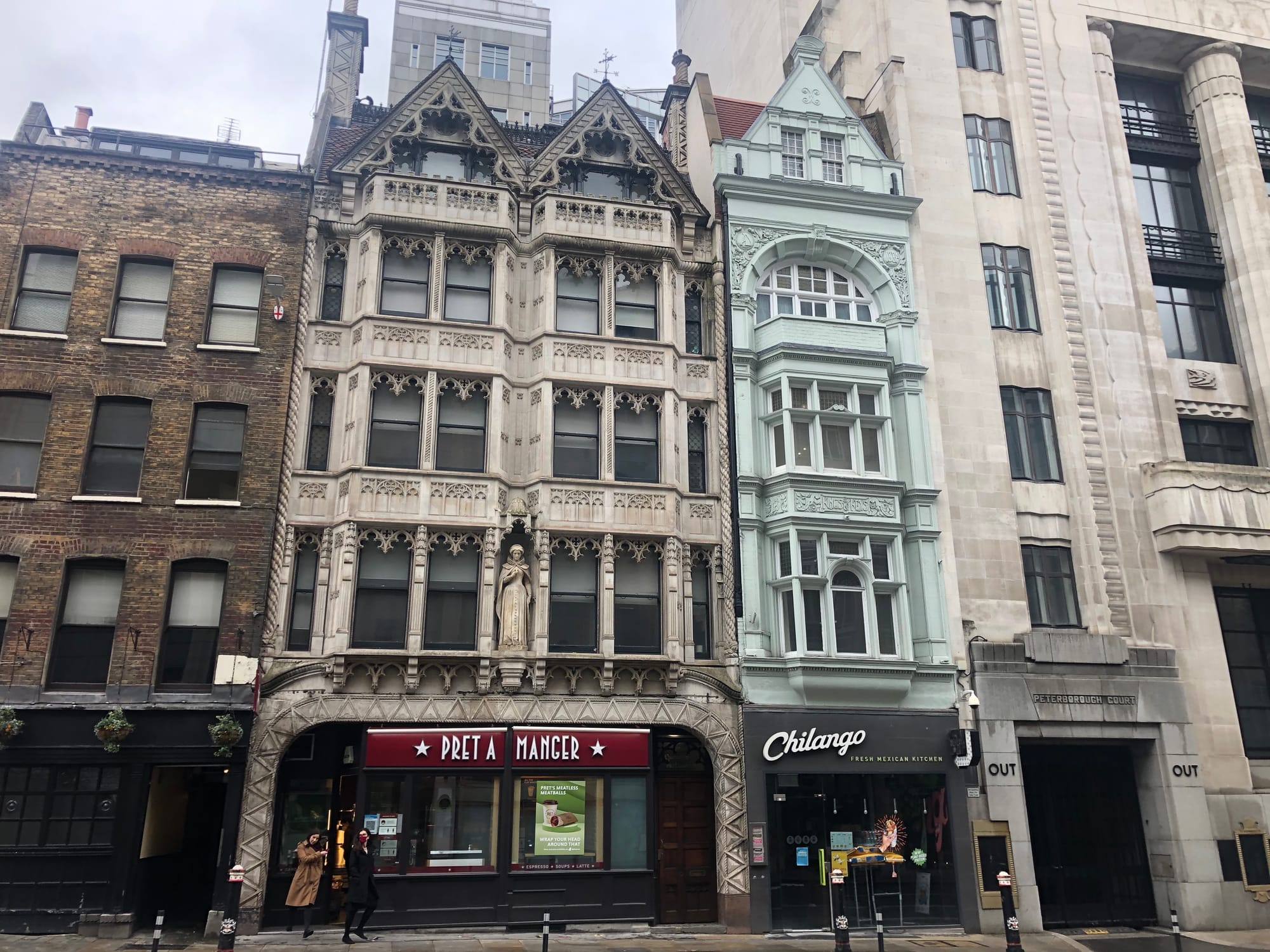 Fleet Street