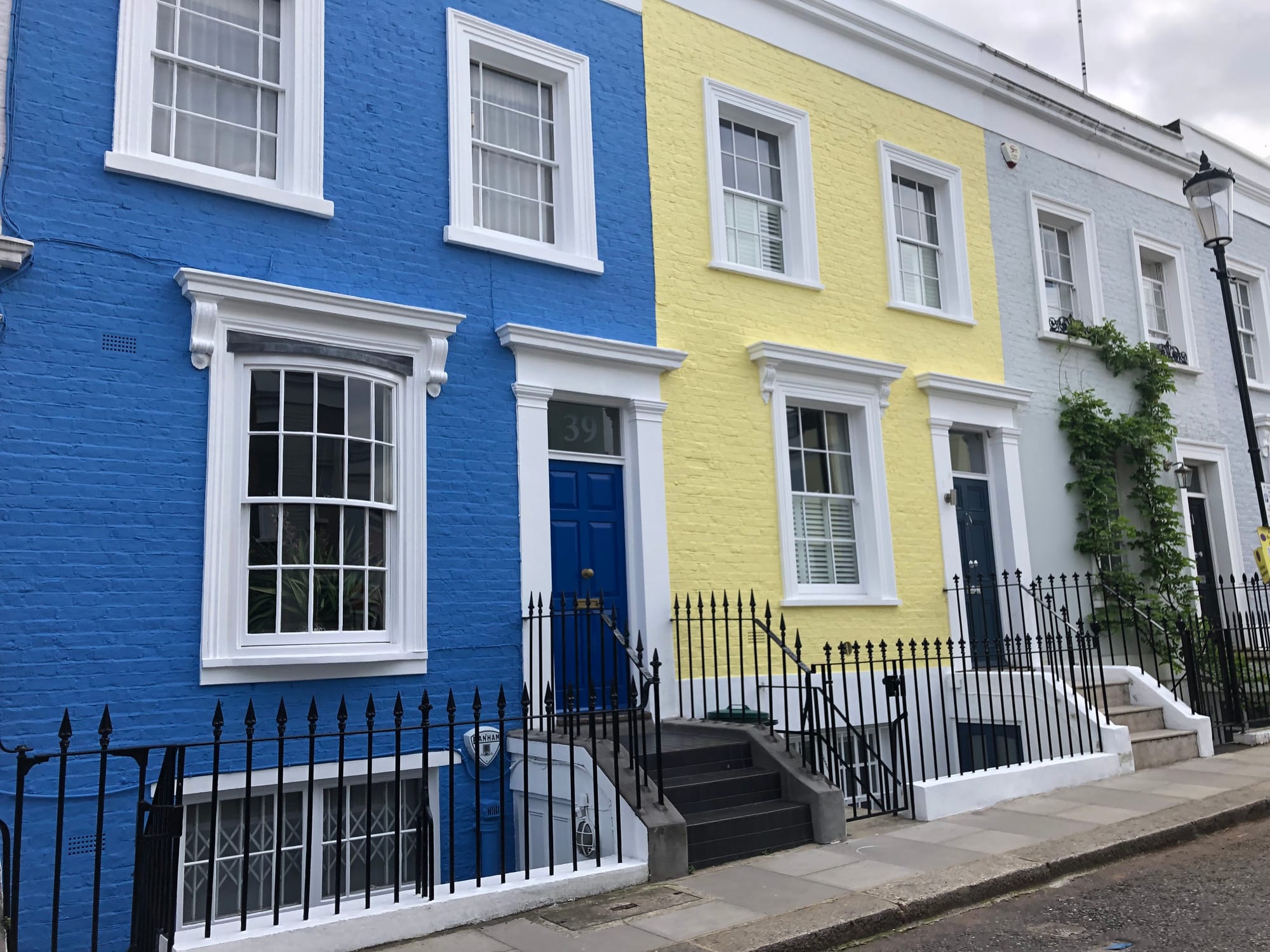 Colourful Notting Hill district
Notting Hill and Portobello Road Market Private Virtual Tour
60-90 minute interactive livestream virtual tour on Zoom
Come with us to visit one of London's chicest and most 'instagrammable' neighbourhoods which was immortalised in the 1990's romcom with Julia Roberts and Hugh Grant. As we wander around the area we shall see the book shop that inspired the one in the film and a few other movie locations too.
Today Notting Hill is an affluent district as well as being really diverse and multiethnic. Every year in August it holds one of the world's largest street parties -the Notting Hill Carnival.
I used to go to school on Portobello Road in the 80s so I'll be the perfect guide to show you around my childhood neighbourhood and once restrictions are eased in London we'll be able to visit parts of this vibrant and colourful shabby-chic flea market.
This is a really leisurely stroll off-the-beaten path to explore this charming and delightful gem of West London. Join me, it'll be fun!
Take a virtual livestream tour to see the residential chic quarter of Notting Hill and Portobello Road's trendy bric-a-brac market.
HD Private virtual live stream tour delivered via Zoom: you choose the time and date that suits you and our guide will perform a high quality professional live stream from their phone to your screen(s), it's the next best thing to actually being on a real life tour.
You can invite up to another 30 devices (family, friends, your school, work colleagues... etc) to join the tour.
The tour is interactive: you can ask questions and our engaging guides will enable participation from all attendees.
This experience is fully customisable.
A buzzing Zoom experience.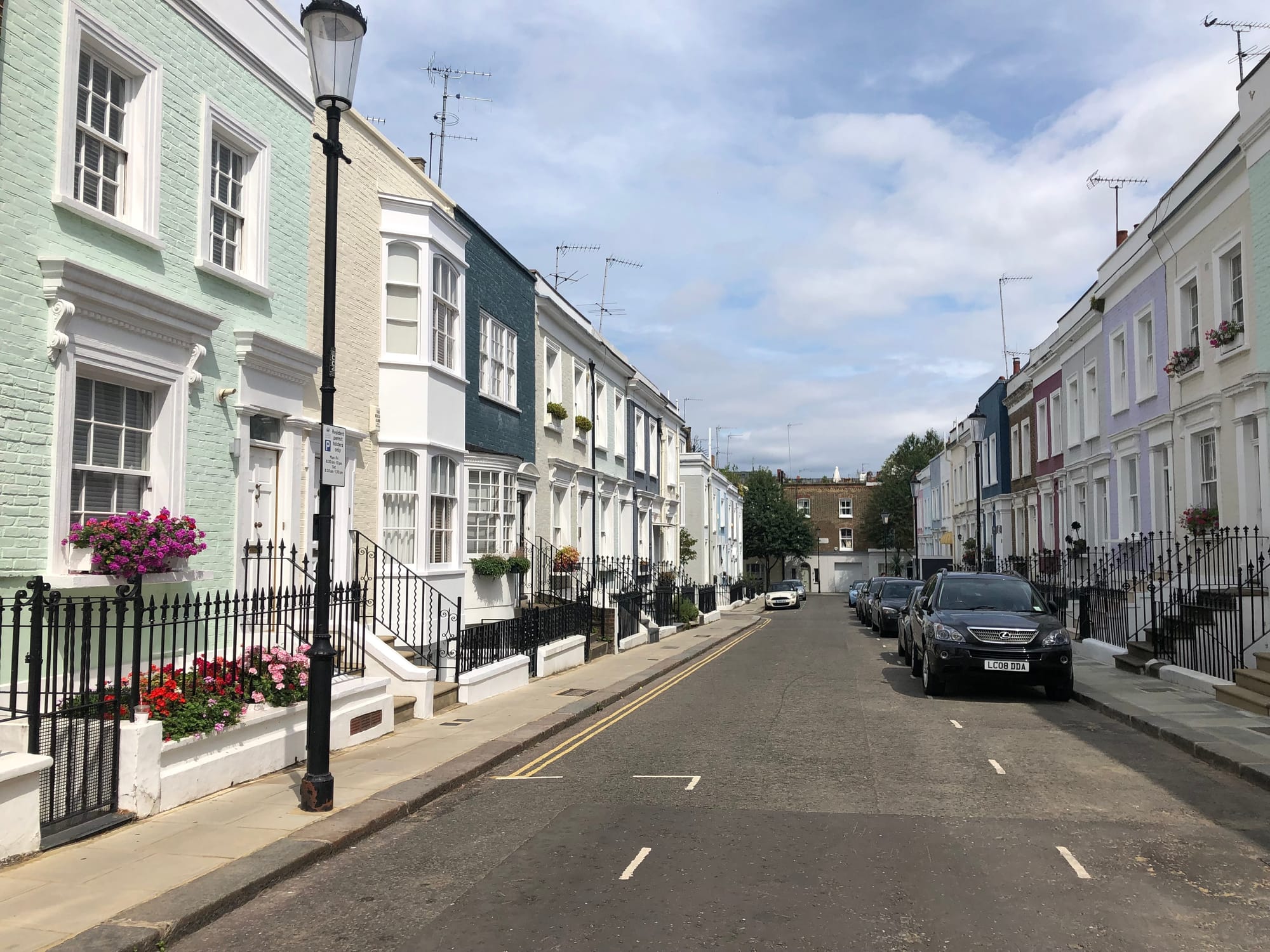 Chic street in Notting Hill
How it works
1. Choose your livestream virtual tour
2. To book or get a quote please send us an email to info@bespokeenglandtours.com or give us a call on: +442083032042 or +447877851513 (WhatsApp too) with the following details: virtual tour you'd like to take, date and time of travel you'd like and number of devices required .
*Tours are live streamed on zoom from the guides phone to your device using professional image stabiliser and microphone. HD when possible (please ask). Tours are of exterior locations and therefore subject to weather conditions and atmospheric noise.
It's the next best thing to being there in person.
Book your tour
The tour is fully customisable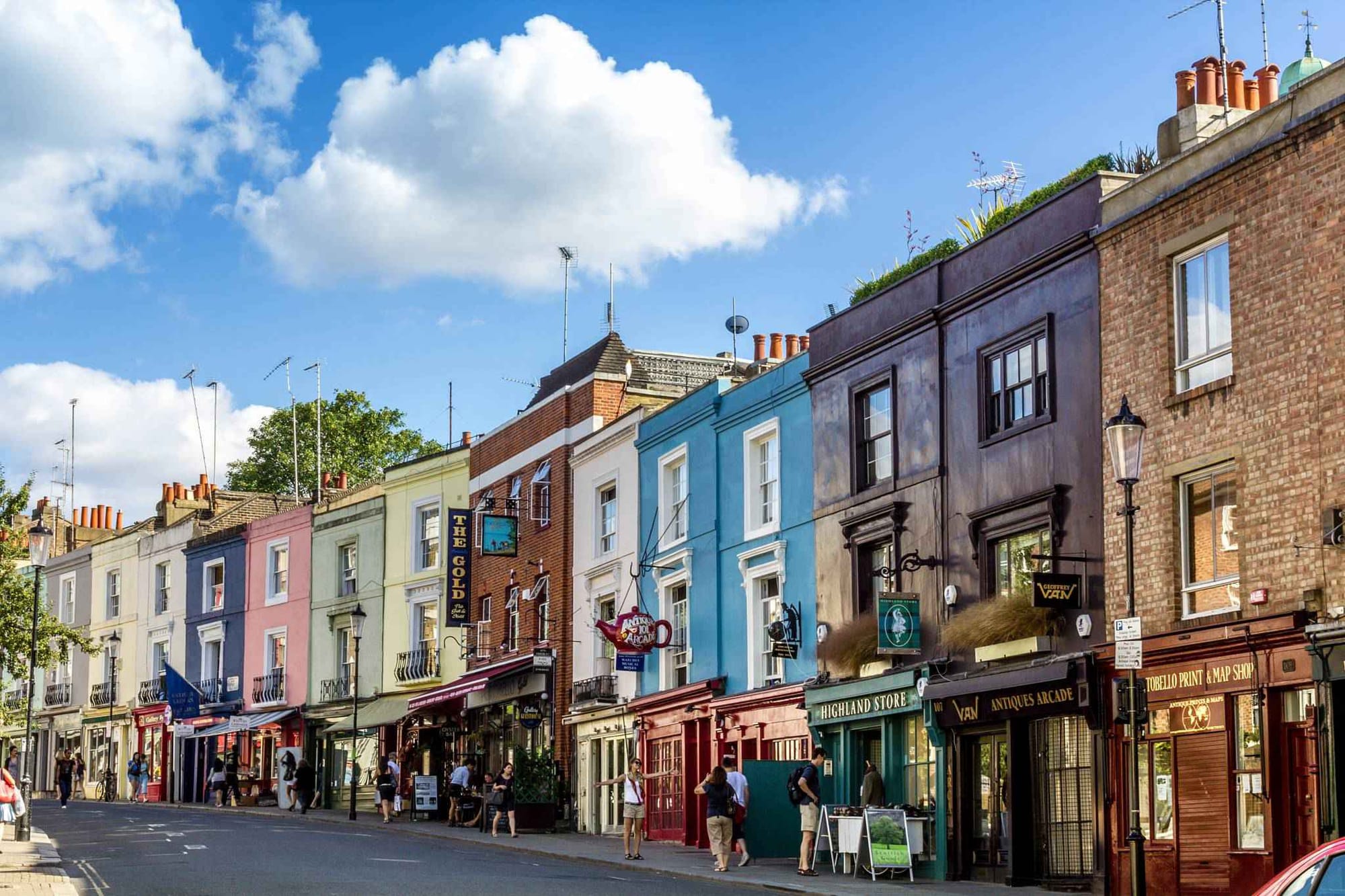 Portobello Road Market