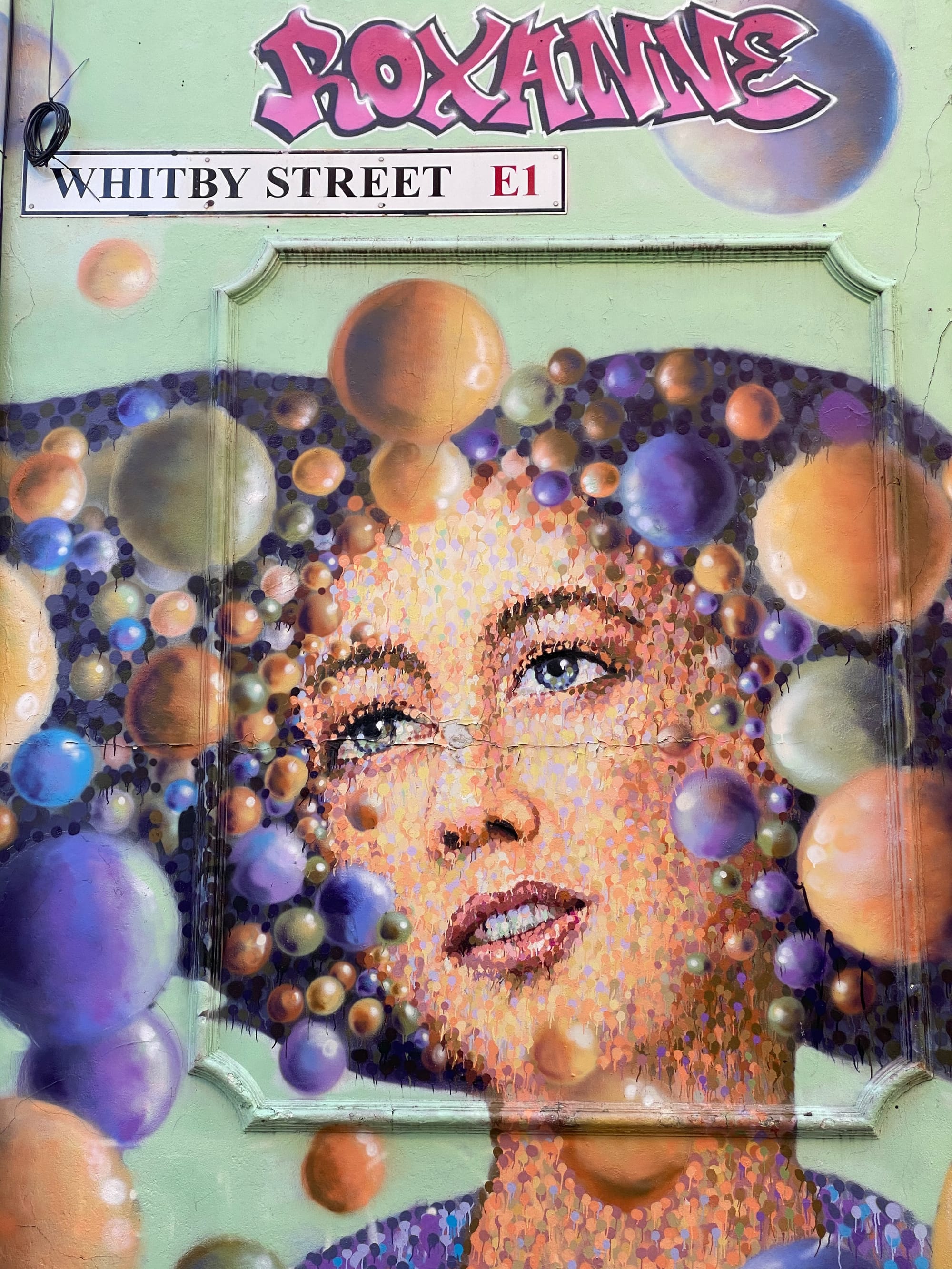 Jimmy C Piece
Pay-As-You-Eat Shoreditch Street Art and Vegan Foodie Walking Tour
3 hour public vegan food and street art guided walking tour around Shoreditch with food and photo stops.
This is a public street art and vegan food tour visiting one of London's most exciting districts. What does vegan food and street art have in common? Well initially probably nothing in particular but in this part of East End you will find the best of each and that's why we've combined them on this amazing experience. Crazy, right?
Meet your host outside Shoreditch High Street Overground station. You will receive precise meeting point info on booking and our contact number. The guide will have a Bespoke England Tours sign.
We kick off the tour with a stroll around Shoreditch to see the works of some of the world's most exciting street artists: Eine, Obey, Mr Cenz, Jim Vision, Jimmy C, Invader, and of course, Banksy. Lots of great photo ops of new and iconic pieces in this forever changing artistic landscape, we'll also see the exterior of Tracy Emin's studio.
Hear about the area's history and how it became the unique ecosystem that it is today and find out why musicians, celebrities and artists alike have flocked to Brick Lane and surrounding areas.
On this Pay-As-You-Eat tour you can decide what you want to order and try at each venue or simply let go and follow our advice. You only pay for the food and beverages you order but the eateries we stop at are fixed in the itinerary of this public tour. Nice and easy, right? We recommend between £15 - £30 pp for food and drink on this tour.
Once we have whet your appetite we'll start the vegan food experience with some of east London's best falafel, this will be your starter.
For mains we'll indulge in the healthiest, cruelty-free vegan burgers you've ever had.
For dessert we'll take you to try some of the nicest but naughtiest vegan and gluten-free desserts ever.
To wrap up we head off to one of the most traditional old school English pubs in town for some beverages which can include fine ales, beers, wines and soft drinks. The tour ends on this high note and then your host will be able to give you more recommendations of not-be-missed sites and establishments in the area.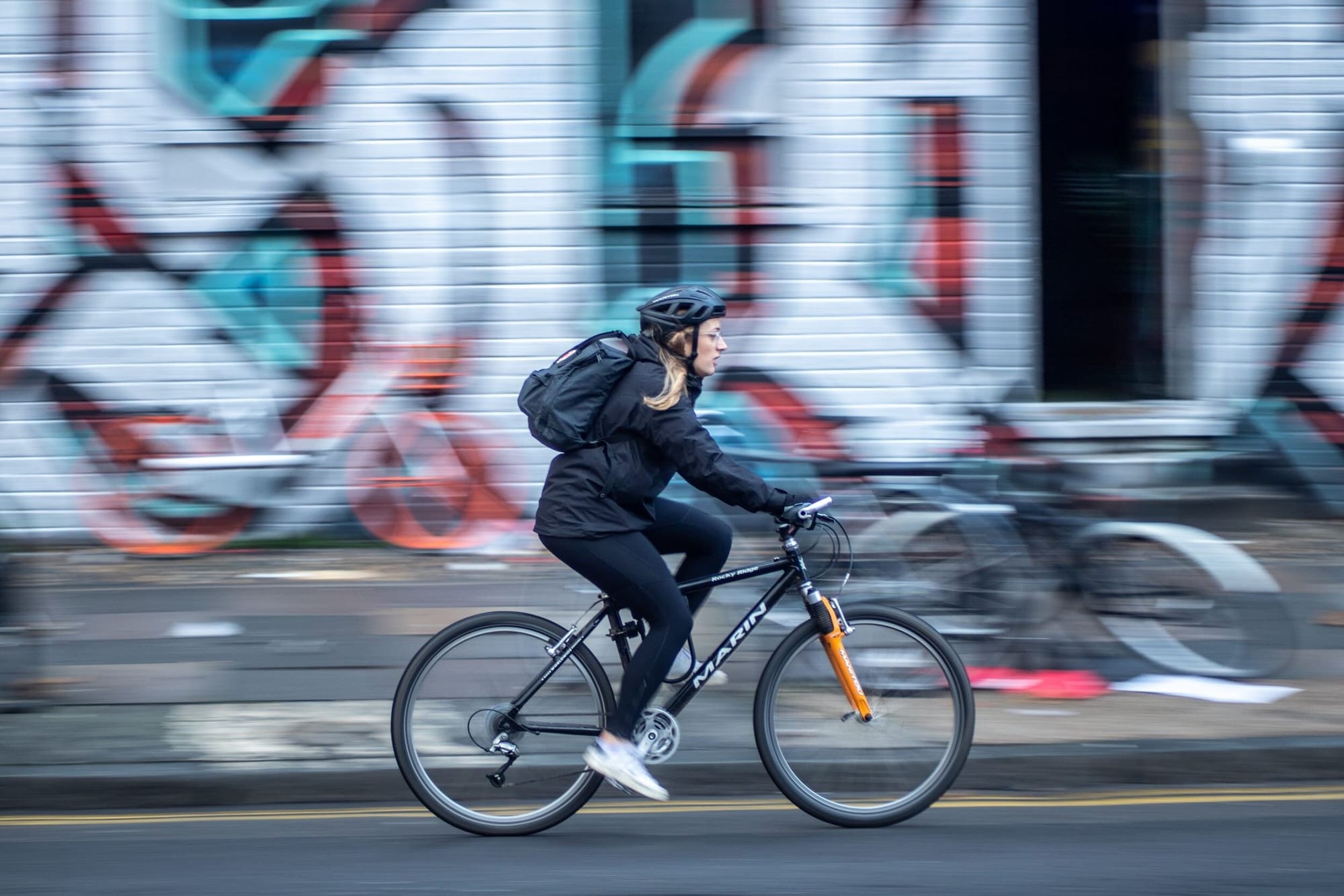 Shoreditch
Price
£120 pp (maximum 6 people).
This includes services of host for 3 hours and service at each establishment.
You pay separately for the food and beverages which you order at each establishment. We recommend £15-£30 pp depending on tastes and appetites.
Available on <span style="caret-color: rgb(184, 49, 47);"><em>request, please check with us.&nbsp;</em></span>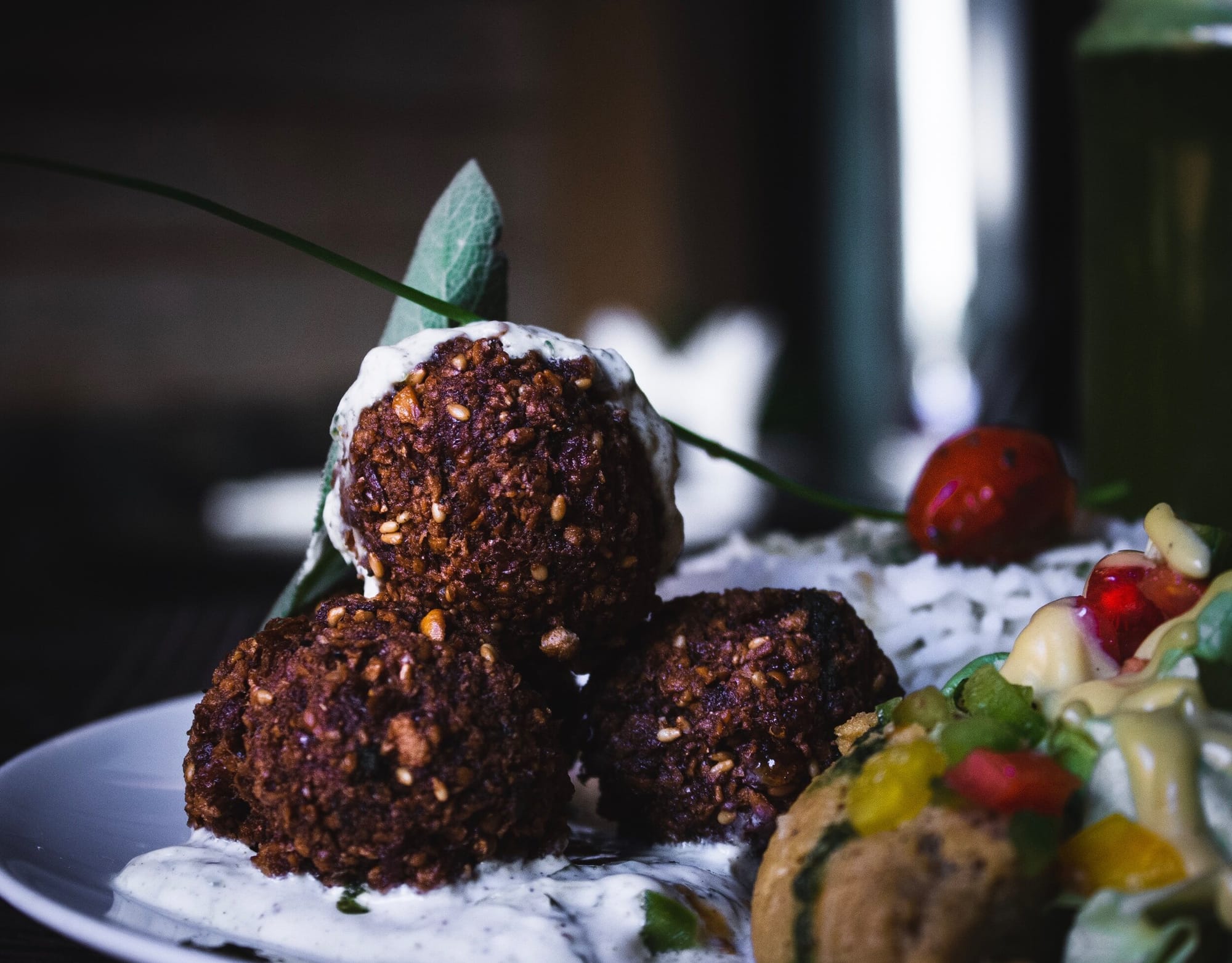 Falafel
Important information
We can cater for celiacs and other allergies, in this case please let us know when you book so we can best cater to your requirements.
This tour requires a minimum of 3 participants to run, in the unlikely case of being a smaller group the tour will be cancelled but guests will be offered to reschedule for another date or a full refund.
Tour will be run in a Covid secure and fun way: large open spaces when possible, the host will be wearing a clear visor, you can download an app to your phone (bring earphones) to hear host more easily, 1m plus distance between people of different households, etc.
All tours will be carried out in a Covid adapted way and venues are fully compliant with UK government rules. However, there may be times when the tour does go inside establishments to dine and drink (once this is permitted).
Due to current Covid government restrictions the maximum group number is 12, this may change as the UK government updates restrictions.
Itinerary is subject to change and eating establishments may have to be replaced on the day for others of equal high quality.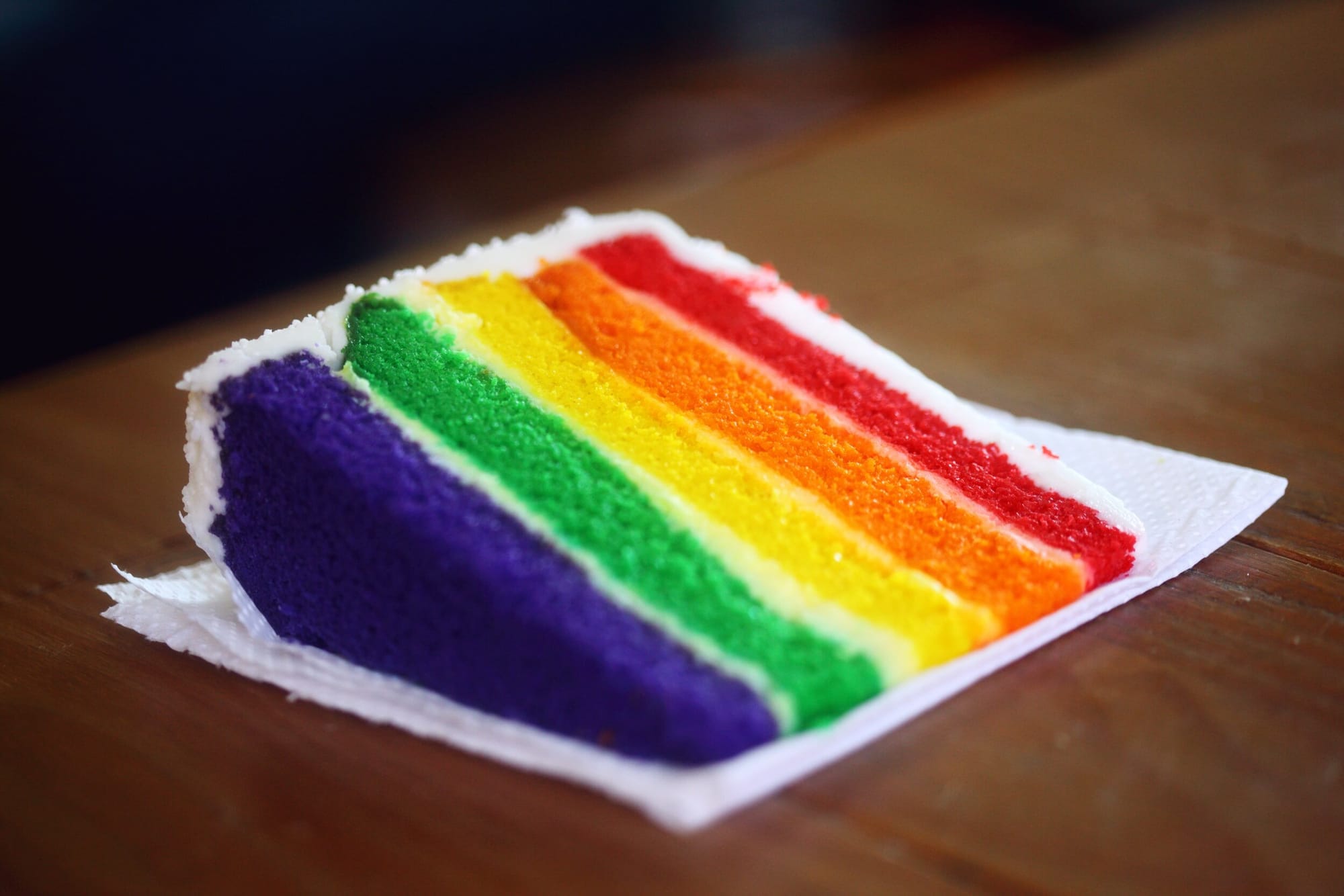 Vegan Rainbow CakeBook now