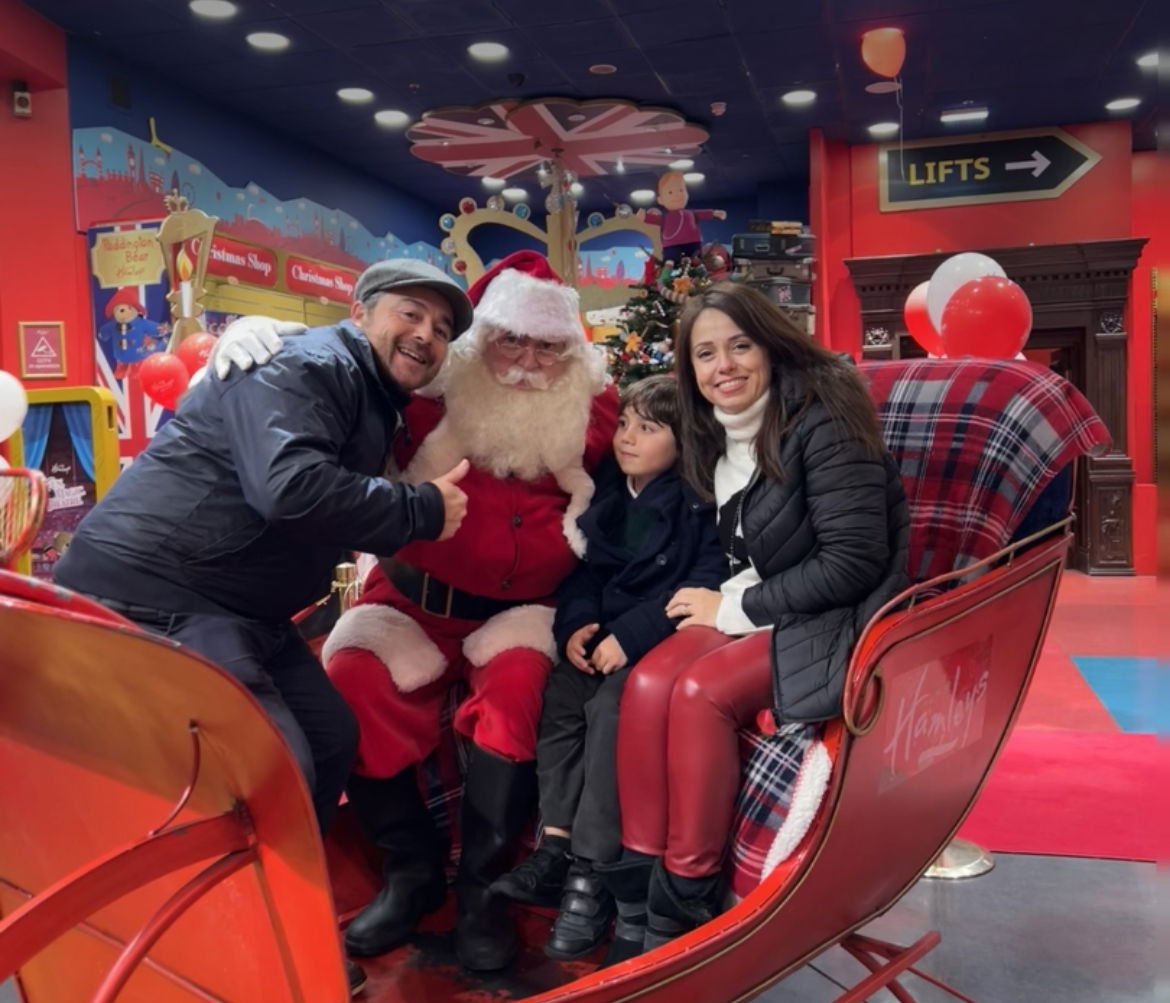 Ho-ho-ho! Look who we met?
London Christmas Lights Private Car Tour
Panoramic tour of London with the best photo
🕒 3 hours
🚐 1-7 people
Indulge in the enchanting spirit of the season with Bespoke England Tours' exclusive London Christmas Lights Private Car Tour.
Our luxurious Mercedes V Class executive 7-seater minivans provide the perfect setting for a magical three-hour panoramic journey through the festive wonders of London.
Your expert driver-guide will curate an unforgettable experience, guiding you through the glittering streets adorned with some of the world's most stunning Christmas lights displays.
Immerse yourself in the holiday cheer with stops at iconic locations, including the dazzling Regents Street, the luminous Oxford Street, the upscale New Bond Street, and the trendy Carnaby Street. But that's not all – we'll unveil some of London's best-kept secrets, ensuring your tour is filled with surprises and delights at every turn.

Marvel at the spectacular window displays of renowned shopping destinations like Harrods and Harvey Nichols in Knightsbridge, adding a touch of luxury to your festive adventure.

Capture the magic with ample photo stops, allowing you to preserve the memories of this extraordinary immersive experience.
Take a break for refreshments at a carefully selected spot (refreshments not included in tour cost), adding a touch of warmth to your winter evening.

This Christmas Lights Private Car Tour is a delightful treat for the whole family, creating cherished moments and a festive atmosphere that will linger in your hearts for years to come. Embrace the joy of the season with Bespoke England Tours – where luxury, discovery, and holiday magic converge in the heart of London. Book your exclusive experience now and unwrap the gift of a lifetime!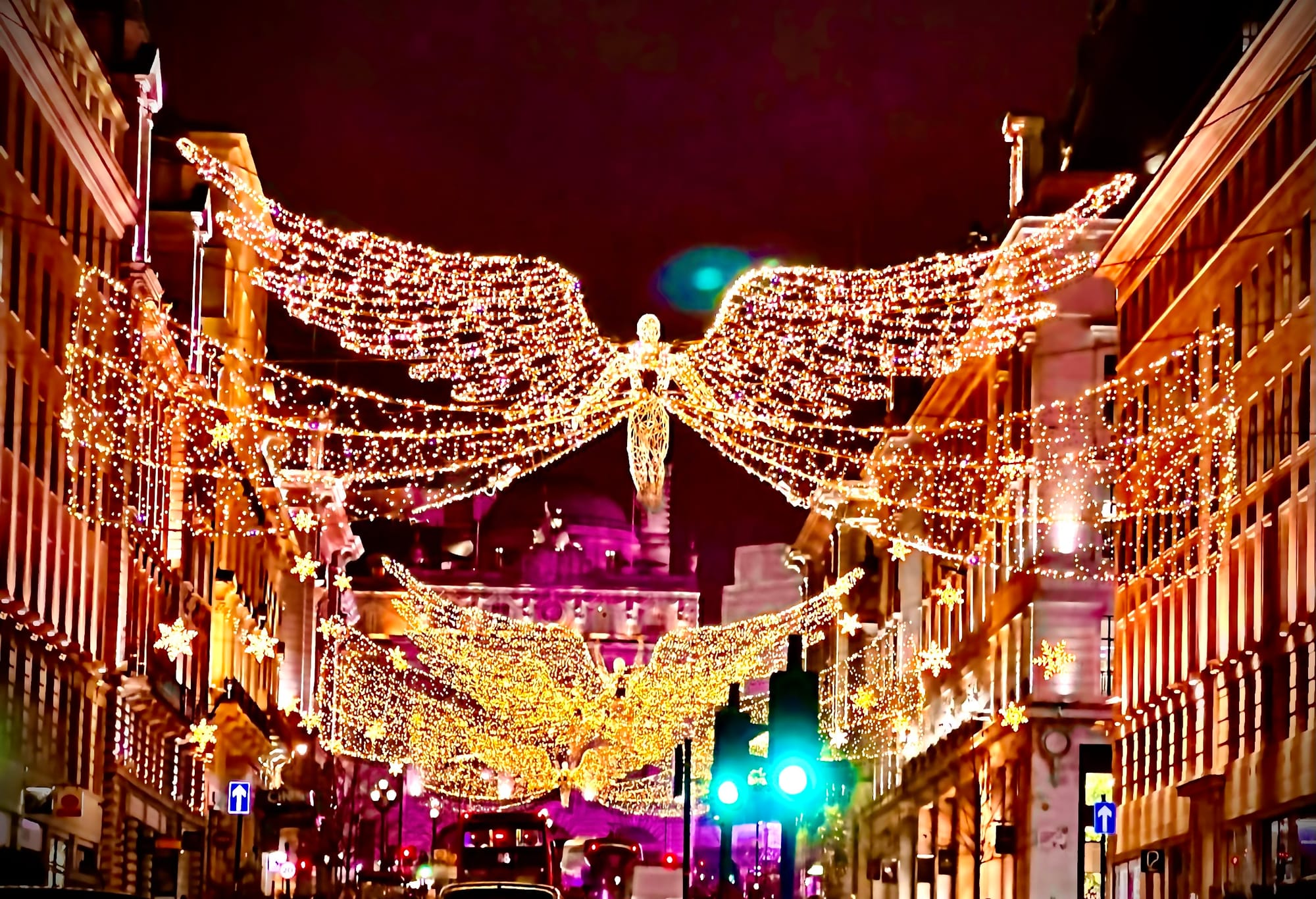 The Spirits of Christmas on Regent Street
Tour options
1. Knowledgable driver-guide
1-7 people in Mercedes executive vehicle with knowledgeable driver-guide: the same person does all the driving and guiding. Our best selling category.
From £420. Book here
2. Professional London guide and chauffeur
1-6 people in Mercedes executive vehicle with expert guide and chauffeur, this is our highest level of service provided by two members of staff (guide and chauffeur) for a fully guided tour with more in-depth knowledge from a professional London guide, less walking and more time for visits.
From £695. Book here
3. Professional chauffeur only
1-7 people in Mercedes executive vehicle with professional chauffeur. Luxury private transport for the more independent travellers who don't need a guide and are happy to simply have a drive around London and also explore the lights independently on foot.
From £360. Book here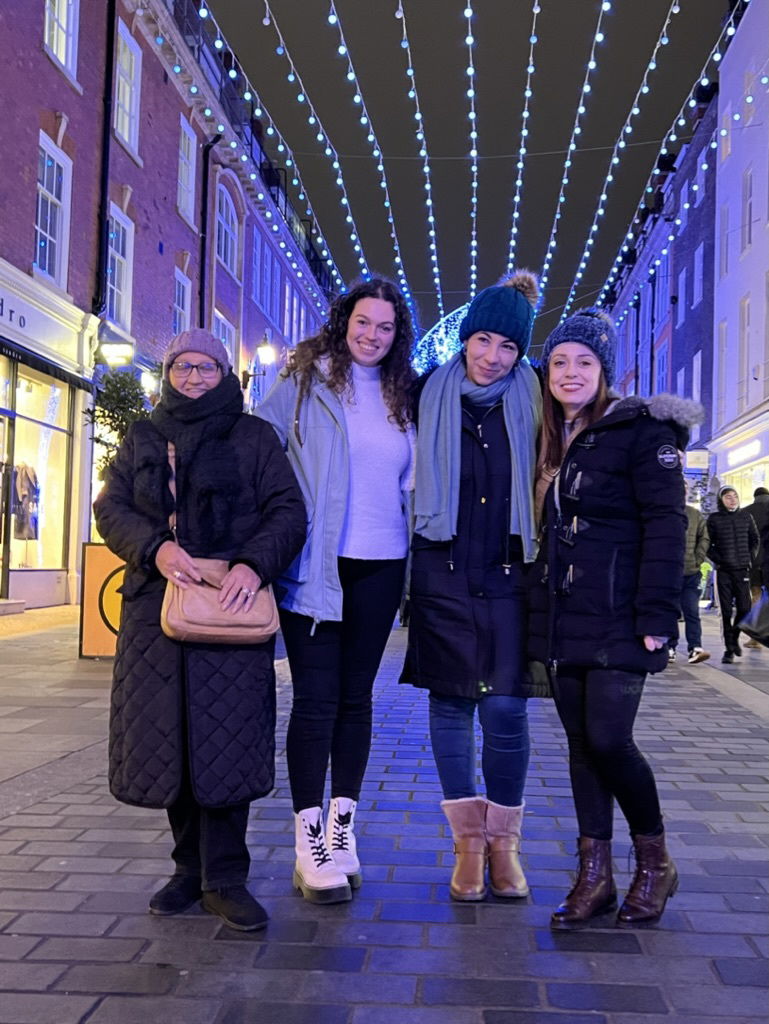 One of the hidden gems
This tour can also be done as a layover tour if you have a long stopover at any London airport, port or train station. Additional price for pick up and return to airports are from (each way):
Heathrow £160. Gatwick £185. Stansted £195. Luton £195. City airport £125.
Includes: transportation with complimentary pick up and drop off at your Central London accommodation, driving and/or guiding services, complimentary water and wifi onboard vehicle.
Excludes: meals, refreshments and gratuities.
Transfers to and from other airports, ports and stations outside central London can also be arranged for a supplementary fee, please check with us.