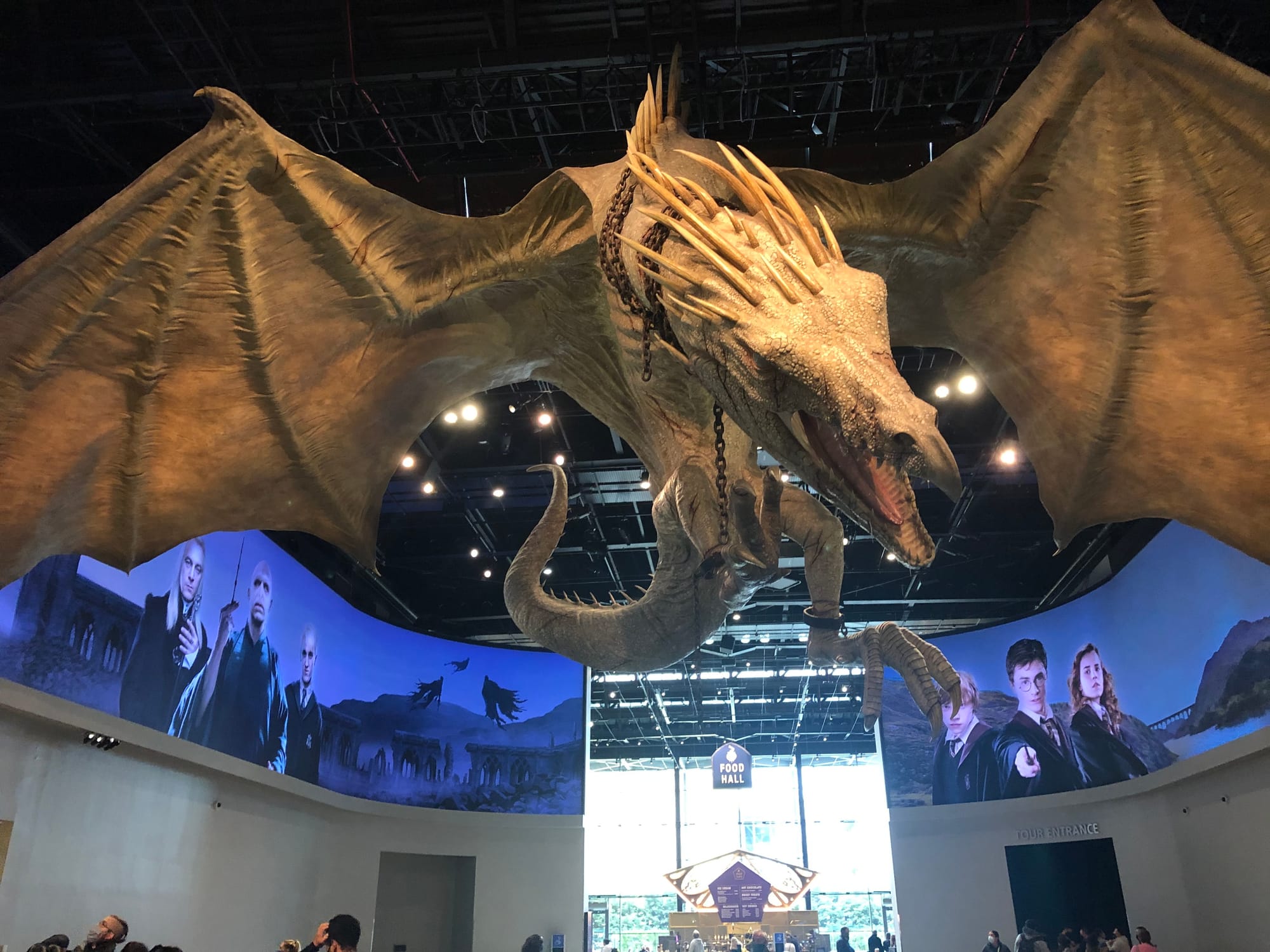 Here be dragons!The Making of Harry Potter Studio Tour (6 hours)
Roundtrip tour by Mercedes car or MPV from London to witness the magic of the studios where the movies were shot.
Complimentary pick up and drop off anywhere in central London.
Tickets to the studios are not included in the price of the tour, this is just a transport service. You'll have a chauffeur and vehicle at your disposal for 6 hours.
The most comfortable experience.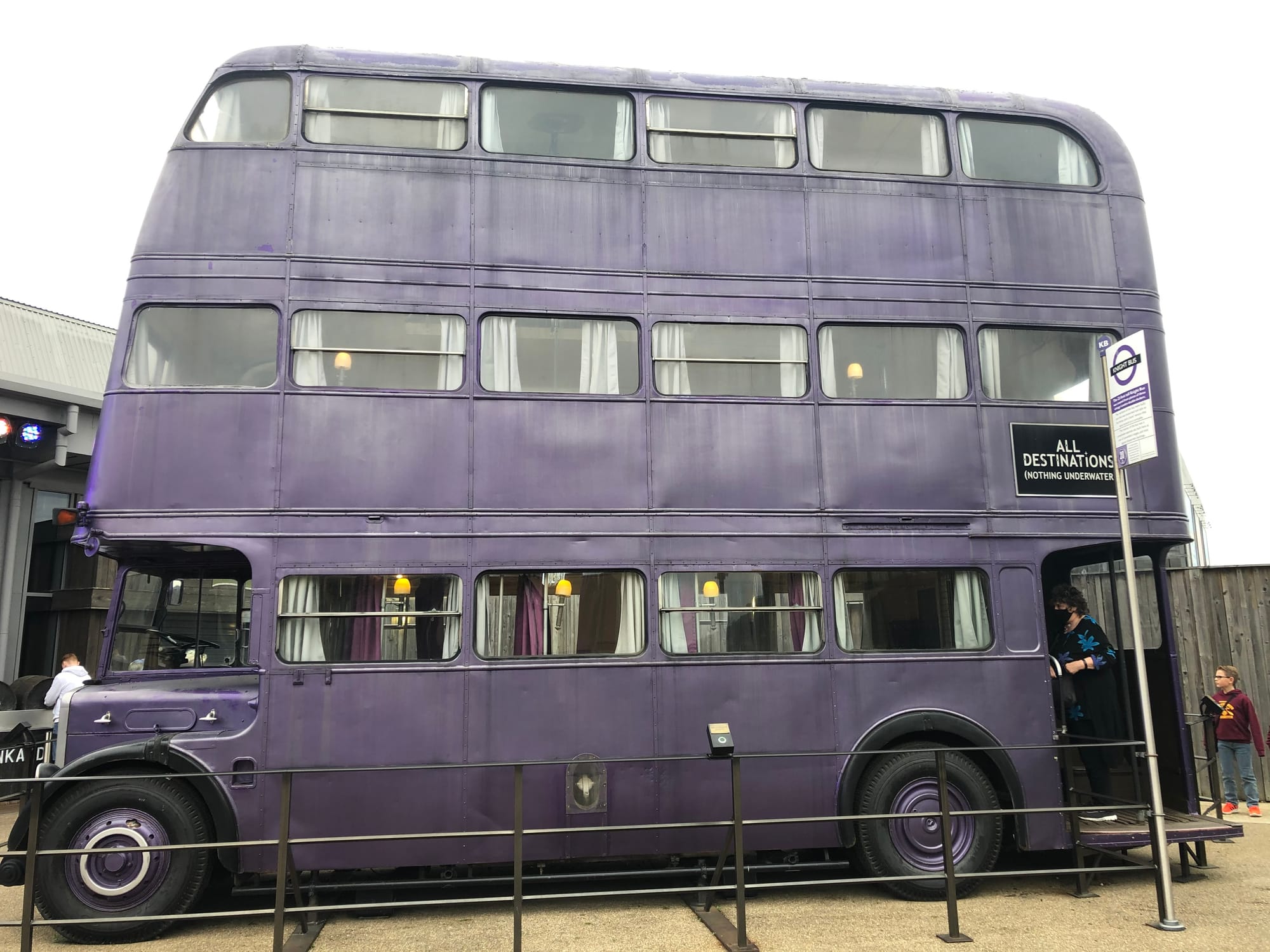 The knight bus at WB studio tour
Tour options
1. Knowledgable driver-guide
1-7 people in Mercedes executive vehicle with knowledgeable driver-guide: the same person does all the driving and guiding. Our best selling category.
Your driver-guide will provide you with full commentary of Harry Potter, the Warner Bros studios and some practical tips to make the most out of your visit.
From £595. Book here
2. Professional England Guide and chauffeur
1-6 people in Mercedes executive vehicle with expert official guide and chauffeur, this is our highest level of service provided by two members of staff (guide and chauffeur) for a fully guided tour with more in-depth knowledge from a professional guide.
Your professional guide will provide you with a fully guided tour of the Warner Bros The Making of Harry Potter studio tour.
From £895. Book here
3. Self-guided with professional chauffeur
1-7 people in Mercedes executive vehicle with professional chauffeur. Luxury private transport for the more independent travellers who don't need a guide and are happy to simply be driven to the Warner Making of Harry Potter Warner Bros studio tour without commentary and then visit the site at their own leisure and pace. Audio guide can be added to your ticket and we recommend doing this online when you purchase your tickets.
From £495. Book here
*Due to popularity and limited availability for the studios this tour needs to booked at least 12-16 weeks in advance.
Please book your WB studio tour tickets first using the following link
https://www.wbstudiotour.co.uk/tickets
Once you have your tickets you can then book your transportation with us.
If you'd prefer us to put together the whole package for you or you cannot find tickets for your desired dates please send us an owl to info@bespokeenglandtours.com and we'll gladly arrange it for you.
This tour is self-guided within the studios.
Guided tour of the studios is also available by request (send owl as above).
Includes: transportation with complimentary pick up and drop off at your Central London accommodation, driving services, complimentary water and wifi onboard vehicle.
Excludes: venue tickets, meals, refreshments and gratuities.