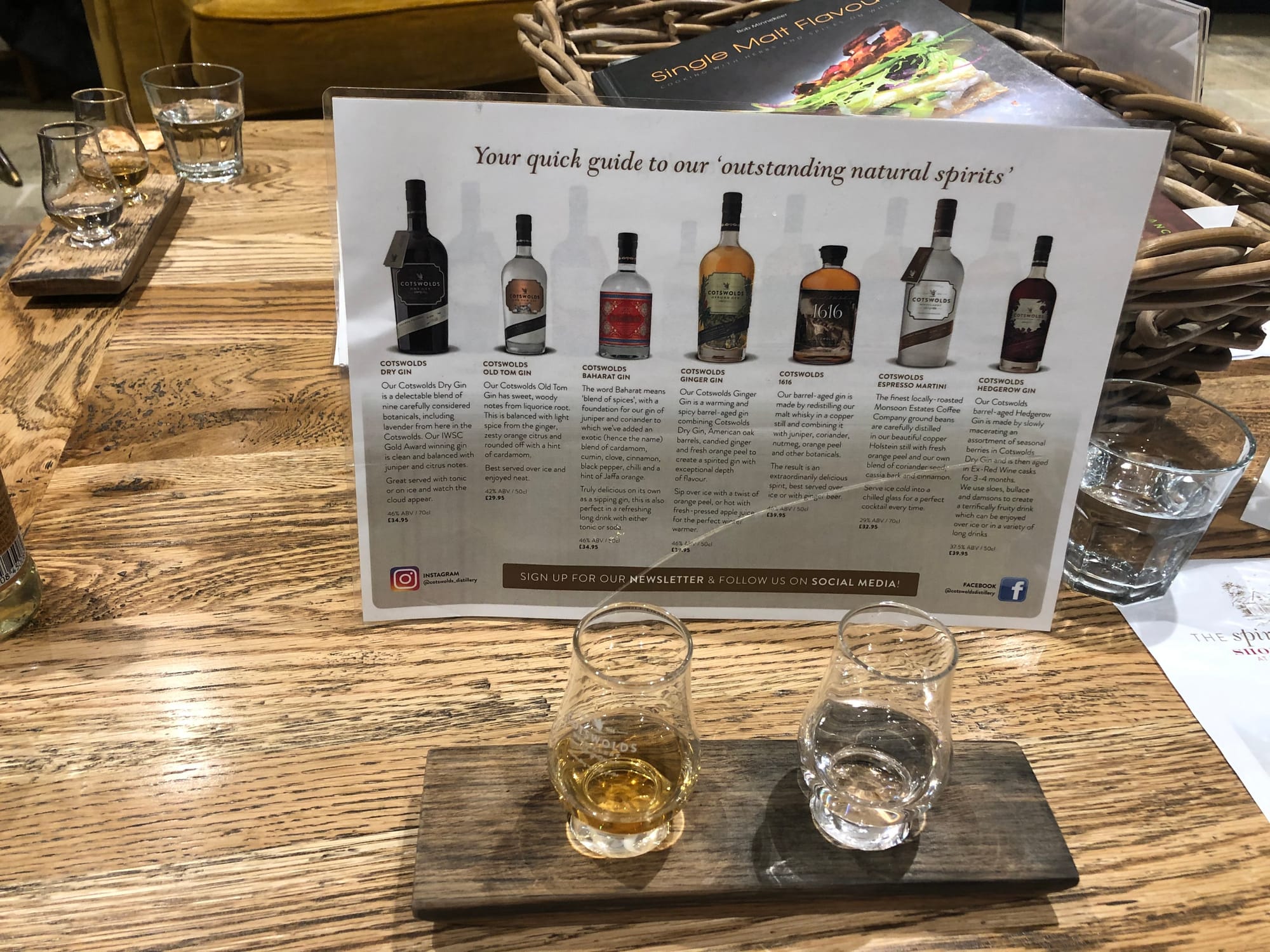 Tutored tasting of gins and whiskies at the distillery.8 hour chauffeur-guide tour to The Cotswolds Distillery and to visit the Cotswolds.
Enjoy a panoramic drive to the Area of Outstanding Natural Beauty known as The Cotswolds: the postcard image of the English countryside with rolling hills, stone villages, thatched roofs and timber framed cottages.
Have a fine picnic with some fizz at an idyllic spot in The Cotswolds (optional).
Enjoy a distillery visit followed by a tasting of whiskies and spirits at The Cotswolds Distillery, one of England's most exciting whisky and gin producers.
Enjoy some free time at the distillery to purchase some of their goods and use the facilities and cafe at the visitor centre (optional).
Complimentary pick up and drop off anywhere in central London (Zones 1-3).
Pick ups outside central London can also be arranged for a supplementary fee, please check with us.
Luxury private travel at a similar price to rail fares (for 4 people or more based on tickets purchased on the day).
This experience is fully customisable.
A hedonistic experience.
Given current changing regulations and guidelines for this venue, we recommend you email us first rather than booking directly to check availability for this venue and further information.
This tour will begin to run from 3rd August 2020. Due to limited availability at the distillery we recommend you book early to avoid disappointment.
* Additional £45 per person to be paid on the day for sumptuous picnic and distillery tour and tastings to be paid cash to your chauffeur on the day..
**Bring your own picnic or eat at a charming Cotswolds cafe or pub (not included) and pay only £15 on the day for tutored tasting and distillery tour.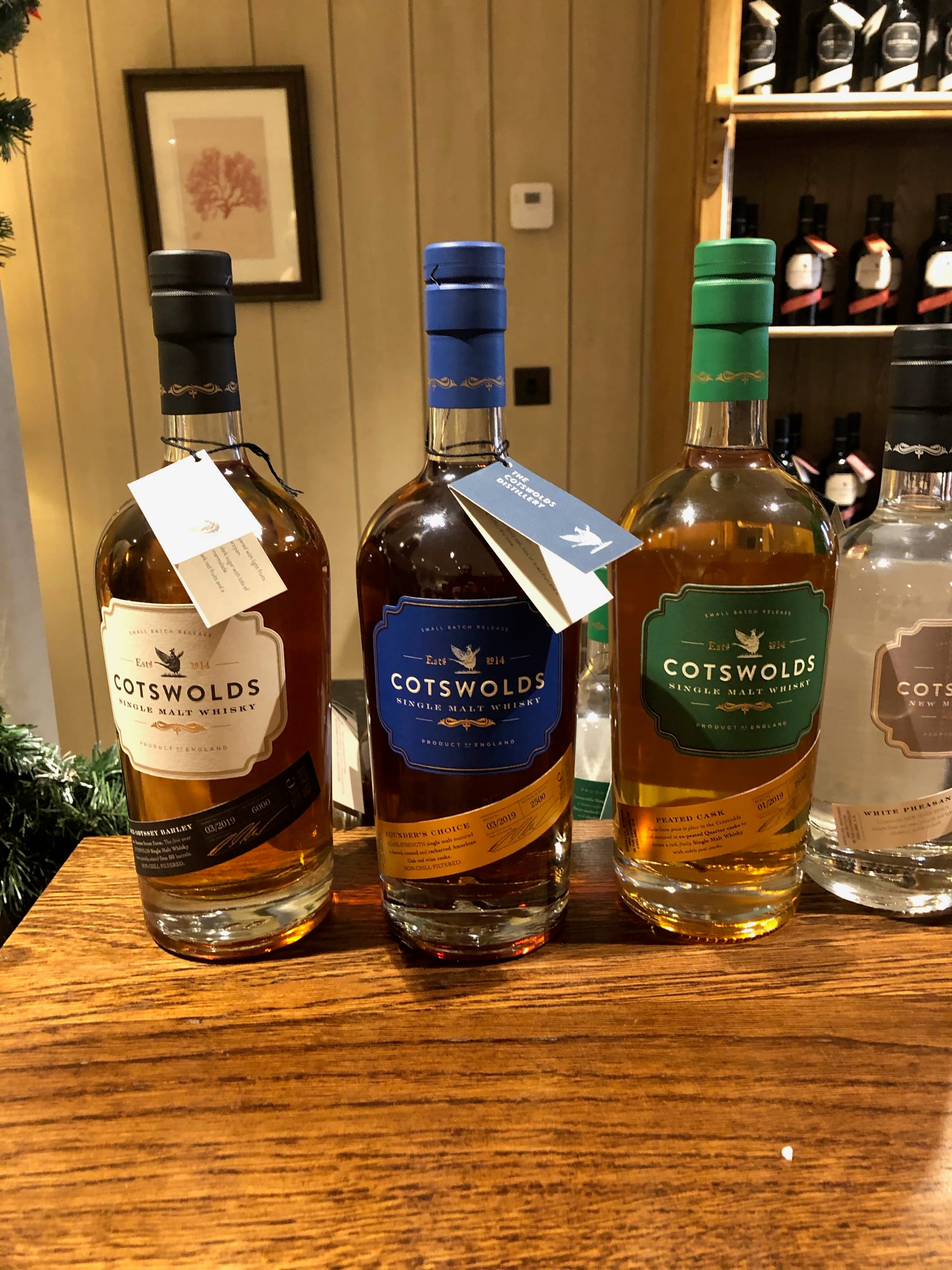 Tutored tastings of great whiskies
Choose your tour depending on number of guestsand vehicle
1-6 people with driver-guide in Mercedes V Class MPV from £415
Transfers to and from airports, ports and stations outside central London can also be arranged for a supplementary fee, please check with us.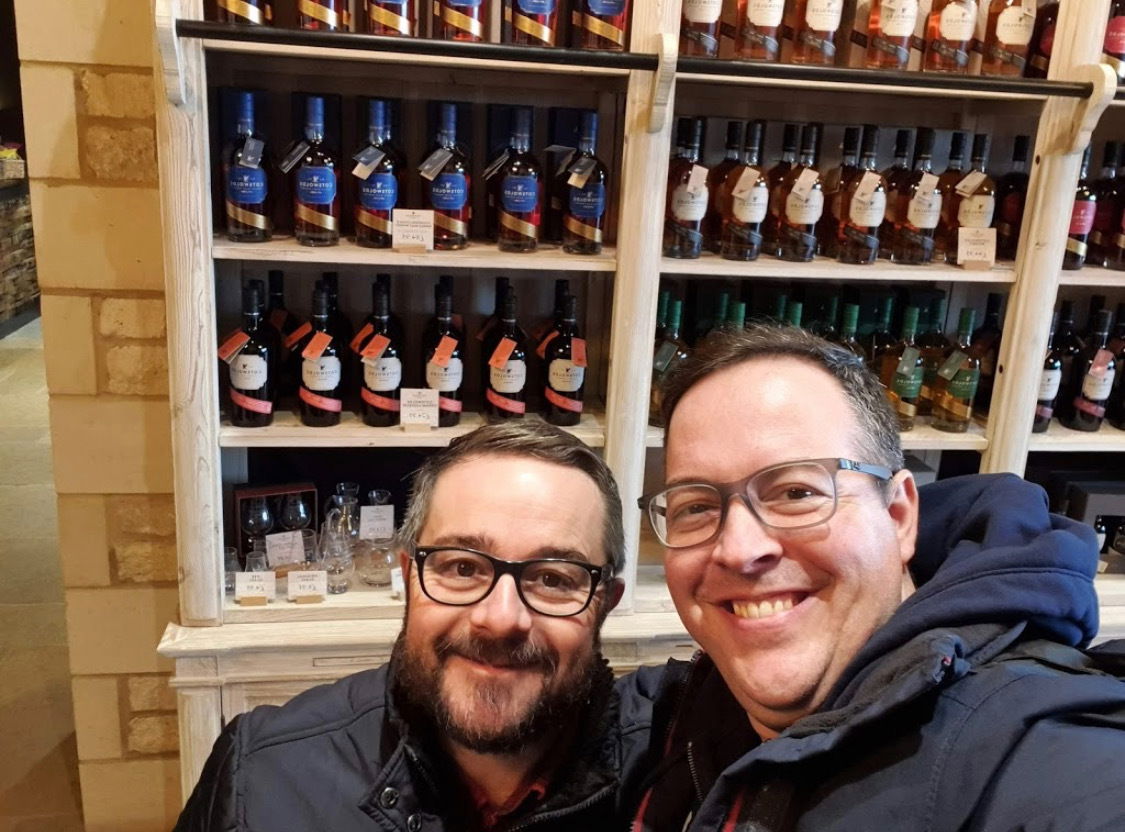 So, which is your tipple of choice: gin or whisky? Decisions, decisions...