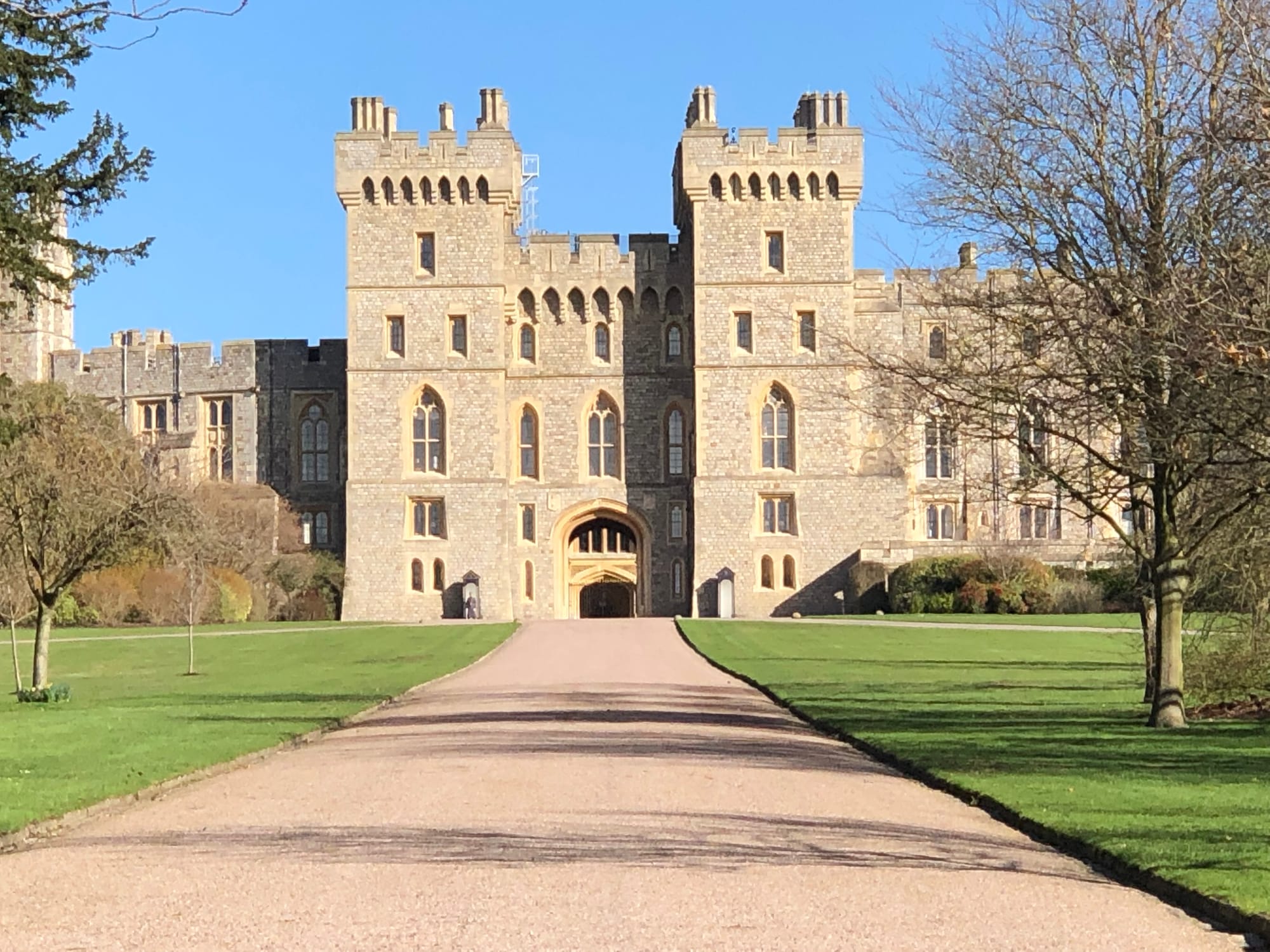 Windsor castle
8 hour chauffeur-guide tour to Windsor Castle and Hampton Court Palace.
Visit Windsor Castle the oldest and largest continuously inhabited royal castle in the world. One of the Official Royal Residences of Queen Elizabeth II and where Prince Harry and Meghan Markle were married.
Explore Hampton Court Palace, once upon a time the favourite residence of one of England's most infamous kings: Henry VIII.
Windsor Castle: See the State Apartments used for official state visits and events with its amazing collection of art, armoury, tapestries and furniture.
Wonder at St George's Chapel one of the finest examples of English Gothic architecture where Prince Harry married Meghan Markle.
Visit Hampton Court Palace and see two palaces in one.
Tudor Palace: Home to Henry VIII who married six times, the fate of his six wives was as follows: divorced, beheaded, died, divorced, beheaded and survived. See their story.
The Baroque Palace built in the 17th century by Christopher Wren, England's most prominent architect, home to William III and Mary II and later the Hanoverian Kings.
Hampton Court Palace is a fantastic fun venue for all the family with actors and performers, a maze, playground, great exhibits and some of the finest gardens in the country.
Hampton Court also has the stellar Cumberland Art Gallery with works by Holbein, Rembrandt, Rubens, Caravaggio, Mantegna and other great masters of European painting. This truly is a secret trove of amazing works of art.
Complimentary pick up and drop off anywhere in central London.
A very royal experience.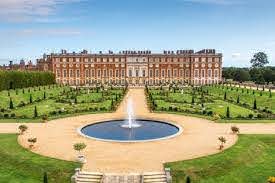 Hampton Court Palace
Book your tour
1-6 people with driver-guide in Mercedes V Class MPV from £525
*Entrance fees to venues are not included in our tours but can be arranged by us pre-tour upon request. Please purchase tickets from venue official sites online before booking your tour with us.
All our tours are fully customisable.
Transfers to and from airports, ports and stations outside central London can also be arranged for a supplementary fee, please check with us.